We're Live For Receivers – Start Onboarding Now!
Maanch has now launched for Receivers (Charities, NGOs, Social Enterprises and Social Impact Businesses)! We're ready for you to start onboarding, get to know the platform and build your high-impact projects for funding.

What do we offer Receivers?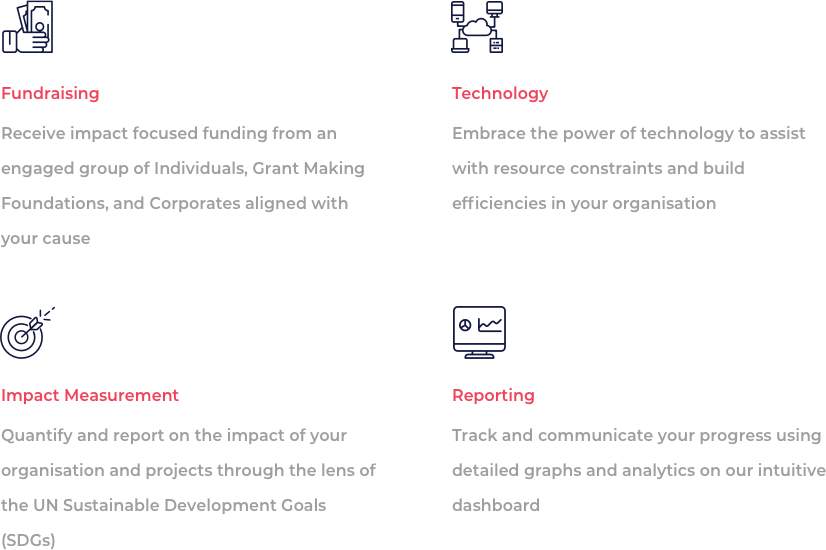 Thank you!
Please help us spread the word within your networks that we're live for Receivers so we can onboard as many organisations as possible and start to build our thriving marketplace for SDG based collaboration.
We're hugely thankful to the community of changemakers who have given us their feedback, ideas and input which have evolved the platform to what is is today. We want Maanch to be the most effective fundraising platform for Receivers; we've hosted over 50 meetings, workshops and roundtables with UK registered charities over the last 6 months to make sure our solution met each of the challenges raised. We're really proud of what we're now able to bring to the market and can't wait for you to see it for yourself.

We hope to see you on the platform soon!

The Maanch Meet
Thank you to everyone who attended our first Maanch Meet on Thursday 7th February at Pergola Paddington. We were delighted to see such a range of stakeholders, so many new connections made and collaboration opportunities shared within our community.
Maanch is more than just an online platform, it's a community of changemakers dedicated to doing good better. We cannot achieve the 17 SDGs and planetary sustainability without building effective collaborations between diverse stakeholders.
The next Maanch Meet will take place on Thursday 11th April. We're currently firming up the venue details but we'll be hosting you from 5:30 and you can RSVP here.
#MaanchHacks – solutions to accelerate the SDGs
Following the great success of our Hackathon as part of #SDGeneration in partnership with UCL and LIDC, we will be hosting hacks around how we might best be able to mobilise the flow of funds to achieve the SDGs.
Our next hack is on Saturday 2nd March where Maanch Hackers for Good will crack how the UK could improve its ranking of readiness to achieve the UN Sustainable Development Goals through analysing the ecosystem and researching the most effective interventions that, if scaled, could accelerate the attainment of the Sustainable Development Goals.
To find out more about the hackathon and RSVP please click here .
Team Maanch