We are continuing to build our services in support of a more sustainable and fair future for all. This month we have been busy perfecting our offer to the funder community and we hosted roundtables for grantmaking foundations and wealth advisors. Here are some other highlights from Team Maanch from this month:
What are the advantages of project-based fundraising?
We have spent over a year researching, building and testing project structures on Maanch. Through this research, we concluded that taking a project based approach covers key steps Receivers should optimise to resonate and drive donations from Funders. We break down why clear and tangible projects and goals assist Receivers in our latest blog post here.
Onboarded organisations
We're thrilled to announce we have onboarded 61 organisations from 22 countries! These organisations are currently building high-impact projects ready to go live on Maanch soon. You can see the spread of topics our organisations are addressing below. We always have room for more Receivers!
Our aim is to represent 300 organisations by June 2019, so if you know of any great organisations you would like to see on Maanch, please refer!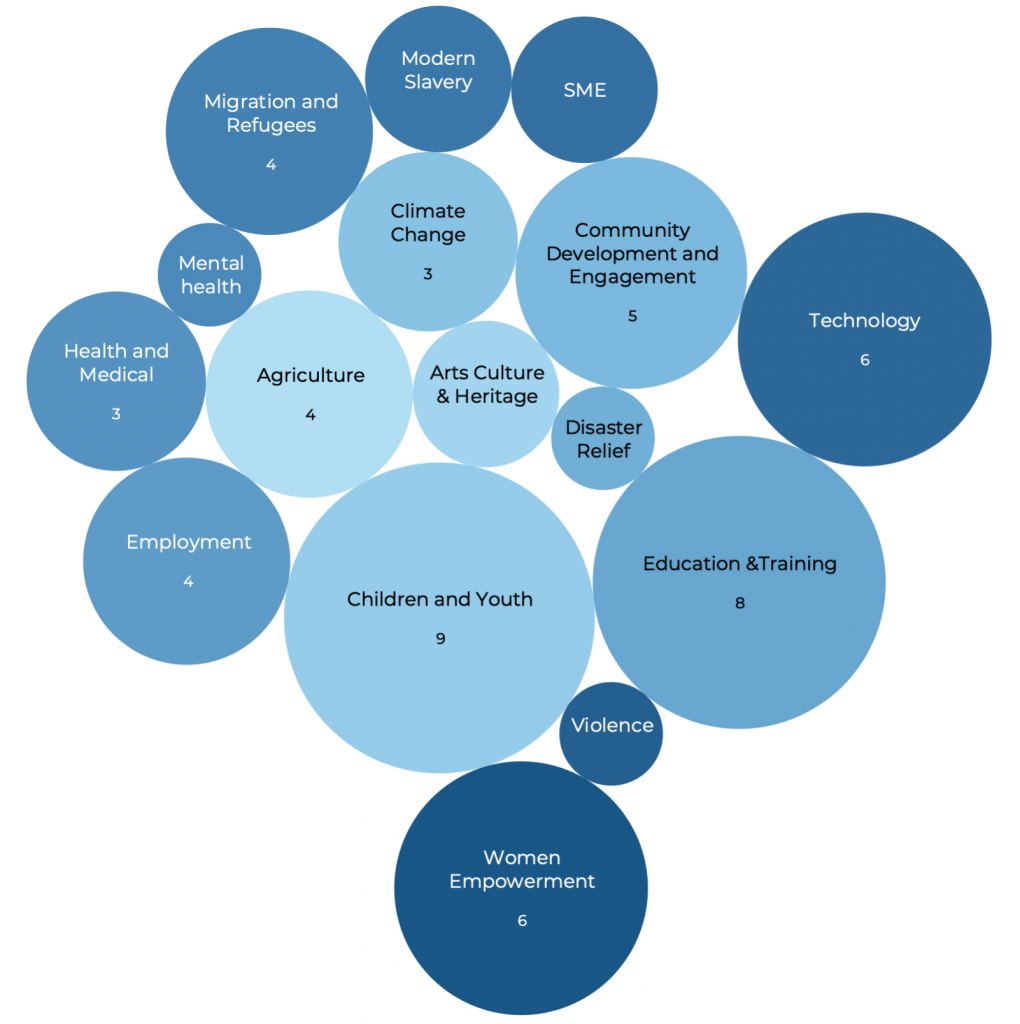 Upcoming events
Our upcoming community drinks will take place on Thursday 11 April from 5:30pm at The Conduit. We need to confirm guests in advance with the venue, so if you're planning to attend you will need to RSVP here.
Our community drinks are a great opportunity to connect with new contacts, share insights and hear updates from the Maanch team. This time, we will be sharing key insights from our visits to the Skoll Forum. So, if you'd like to attend our drinks on Thursday, please register here.