It's event season for Maanch!
With the launch of our platform creeping closer and closer, we can now showcase our work and the opportunities we are creating to our community.
Whether you're interested in funding projects through Maanch or investing in our growth, we are offering the possibility to connect with the team and the product over the next couple of weeks. Take a look at the listings below and please do RSVP to attend!
Following an insightful coaching immersion in September, our technology team are keenly putting the finishing touches together for our launch – to stay in the know and receive earlybird access, click here.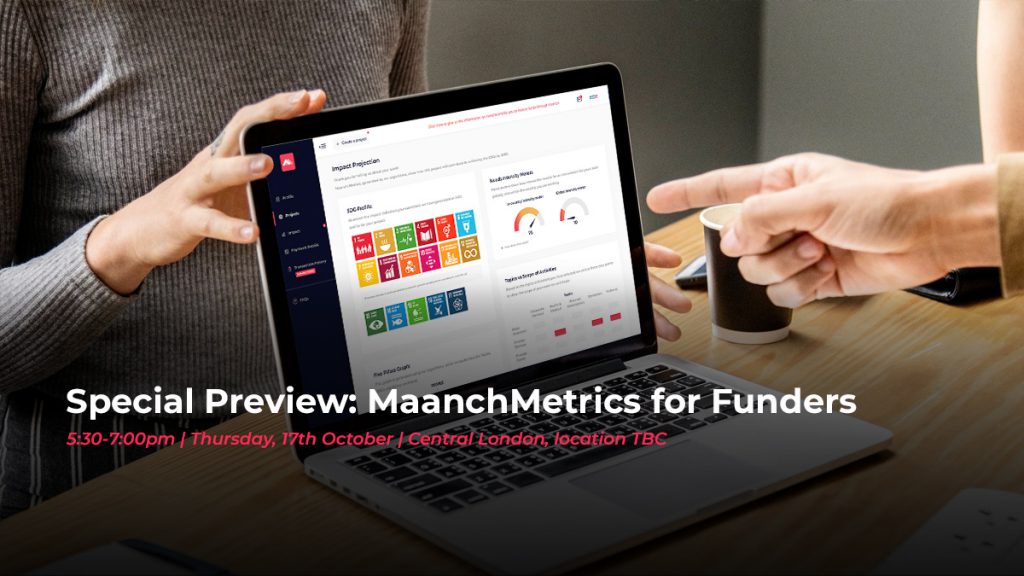 We have a few places left to join our evening event kindly hosted at Buzzacott to get a sneak preview of our Funder experience. If you're interested in funding projects based on alignment with your preferences, rich data and analytics, and a clear impact assessment, join our team on Thursday 17th October from 5:30pm.
RSVP is essential, and can be done here.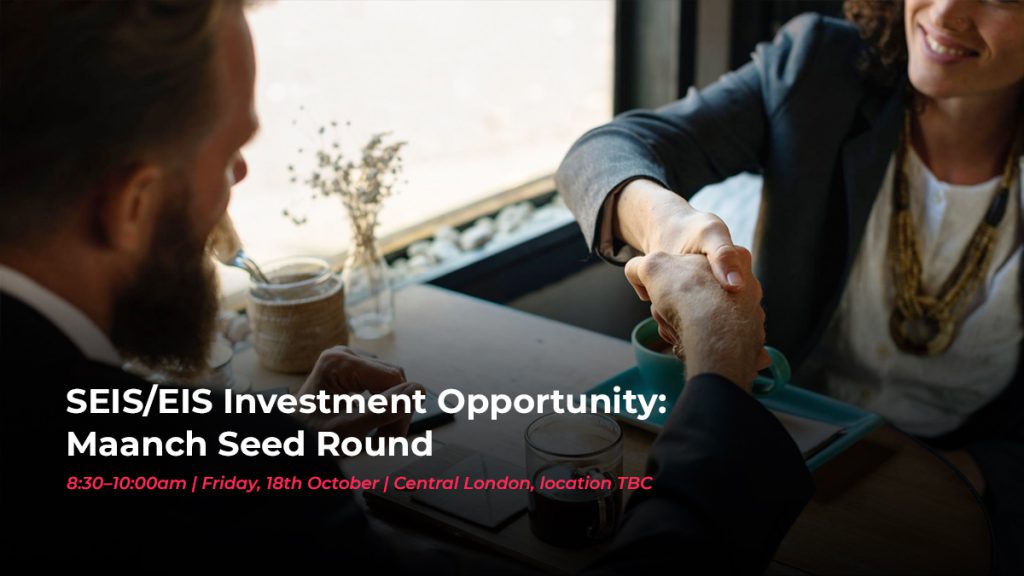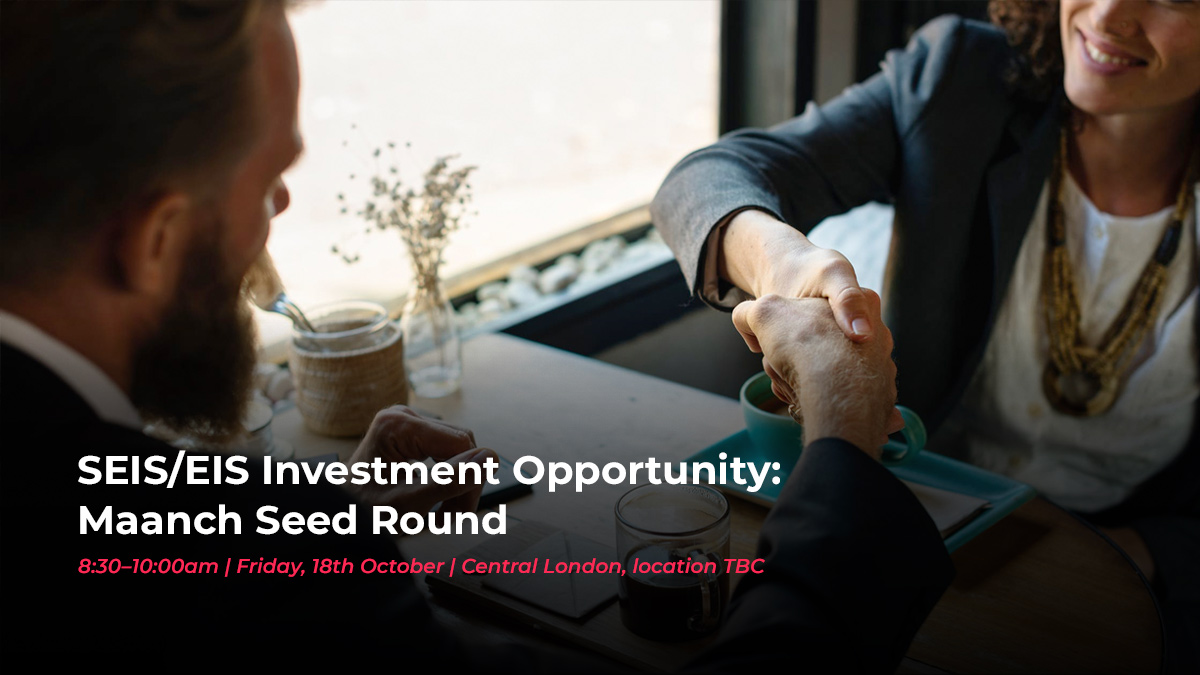 We are hosting a breakfast at The Conduit for those interested in Maanch as an investment opportunity. As a high impact and highly scalable technology solution, we are currently seeking funding for our SEIS/EIS seed round. Join our team and learn about Maanch as an investment prospect on Friday 18th October from 8:30am.