Driving Stakeholder Engagement & Collaboration
---
Greetings,
We've had a busy start to 2020! One of our goals this year is aimed at driving stakeholder engagement & collaboration in order to generate social impact. Last month we were invited to attend a range of events aimed at this goal. Maanch also focus' on stakeholder collaboration by mobilising capital & resources towards impactful initiatives within the philanthropy ecosystem both on & offline. Check out some of our great work this year so far!
Highlights include:
• Attending The World Economic Forum's 50th Annual Meeting in Davos, Switzerland. Check out our newest blog post to read our 'Top 5 Learnings' from our trip to Davos.
• Participating in The UK Fintech Trade Mission to Switzerland & Austria organised by the Department for International Trade (DIT) and the Scottish Development International (SDI). Maanch was one of 30 UK FinTech organisations chosen to present our FinTech solutions to senior executives in Austrian and Swiss banks, insurance companies, asset management and venture capital firms.
• Maanch facilitated an offline giving opportunity for the Global One Foundation, to receive complete integral education support for 10 amazing children in the Nairobi neighbourhood of Kibera from a generous private donor.
"I'm happy for the alignment in values & vision for creating holistic and sustainable opportunities. – Justin Vero, Global One Foundation.
We are looking forward to continuing our progress in representing Maanch all over the world, as well as searching for further opportunities to drive stakeholder engagement & collaboration.
Finally, we would really appreciate if you would fill out this super short feedback sheet on the type of content you'd like to see from us in our upcoming newsletters!
Cheers,
Team Maanch

---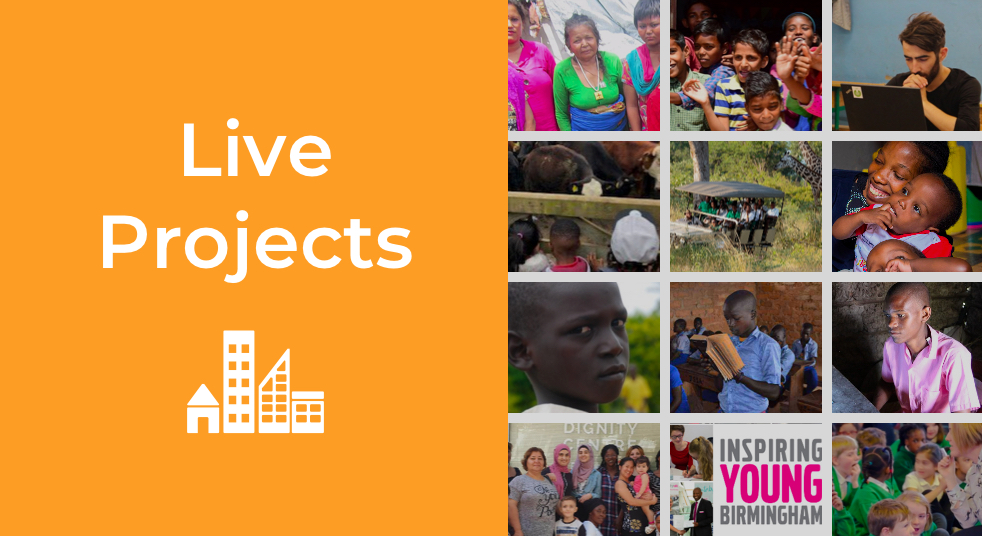 LIVE PROJECTS
---
This month we are highlighting & sharing information on Sustainable Development Goal 11 (SDG 11) – 'Sustainable Cities & Communities.' Making cities sustainable means creating career & business opportunities, safe & affordable housing, and building resilient societies & economies! 
We currently have 15 live projects on our platform dedicated to achieving SDG 11. A few examples are you can help fund:
• Develop The Hallers Farmers App in Kenya, a free mobile platform that currently connects 30,000 users to vital tools & recourses to lift themselves out of the poverty cycle
• Bring Urban Farming alive by providing visits to real working farms for children with limited opportunities in the U.K.
• Keep Children in Families in Uganda by contributing to building community networks that provide a safety net to protect the country's most vulnerable children.
To view more live projects aimed at achieving SDG 11, visit Maanch.com and discover a new way to give! We feature a personalised impact dashboard allowing you to search, filter and preview a diverse range of projects by UK-registered organisations with local and global impact!
---
February Announcements
---
This month we have a few announcements:
• We are hiring! Are you or anyone you know passionate about social media? We are looking for a Social Media Champion who can help us engage a new generation of impact-savvy, data driven, change makers. Apply today!
• Next month is International Women's Day, 8 March, where we celebrate acts of courage and determination by ordinary women all over the world. Follow us on social media to view upcoming LIVE projects featuring 'Women's Empowerment' in need of your funding & support! Use the hashtags #IWD2020 and #EachforEqual on 8 March to recognise women everywhere!