International Women's Day is tomorrow, 8 March. All month long we are celebrating women around the globe, women empowerment, & gender equality. We embrace the spirit of female unity and call on women everywhere to come together to create a fair future for everyone on the planet.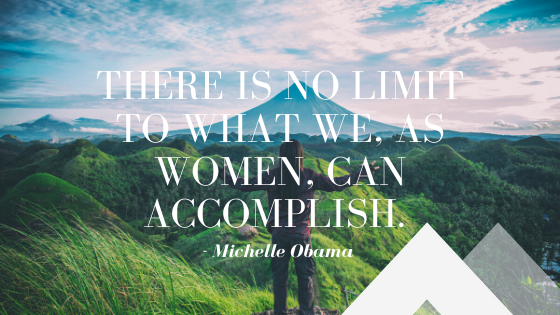 We've included some valuable tips for women from all walks of life to lift and encourage women everywhere.
Support Women Entrepreneurs:
Statistics show that women still only make up a third of all entrepreneurs around the world. Female entrepreneurs continue to face a variety of obstacles including limited access to funding, striking a work-life balance, creating partnerships, and a lack of access to networks & mentors. Here's how you can empower women entrepreneurs around the world:
Invest in women-led business'. Women business leaders inspire other women to pursue their dreams. Investing in them is an investment in our collective future.
Offer your skills to enable women in business. Whether as mentors or advisors, offer your support to help other women's careers, goals & lives.
Enabling entrepreneurial connections & collaboration is key. Connect women who share great ideas & can lead to successful partnerships, cultivating vital action led networks.
Tips for aspiring young Women Students & Professionals:
For ambitious young women & students, we encourage you to actively pursue your career goals:
Reach out to women you are inspired by. Find a mentor who can help guide you and give you valuable advice and feedback through your path.
Volunteer or apply for internships at women led organisations
"Coming across a female-led tech startup is rare, and coming across one with  a female majority management team is even rarer. Working at Maanch amongst so many inspiring women has given me the opportunity to join the discussion with ease— all whilst working towards a global future that promotes gender equality." –Maanch Intern, Heer Baxi
For Mums & Self Employed Women:
Women who work from home, are self employed or mothers (or all three!) are doing such an amazing job. It's hard to find balance and time to focus on your business, your family or yourself. But you still have an amazing voice, use it:
Share your stories! Start a blog and talk about your experiences, there are so many women out there that look for online support and can find inspiration from you!
There is value in collaborating with other women whose focus is similar to yours. Collectively you have a great impact and individually you will learn so much from each other, encouraging innovation as business leaders & within your families.
And of course 'gender equality' means including men in the conversation. Men play an important role in shaping the responsibilities at home, within the community, and in the workplace. These conversations must include men, in order to move forward together.
Happy International Women's Day! If you would like to get engaged with Maanch, apply for an internship, or meet like-minded women who are interested in leadership, tech, philanthropy & more, we invite you to join the global impact community today!