Unity is Power
---
Greetings,
Maanch is proud to be a female-founded, women-led organisation. This month we are celebrating International Women's Day as well as Sustainable Development Goal 5 which focuses on women's empowerment and promoting gender equality around the globe.
However, we are still a long way off from achieving the goal of global gender equality. Now is the time to stand in solidarity with women everywhere. We have put together some tips on how you can support & lift up the women in our lives, on our latest blog 'Dear Women, This is what we can do in 2020 to enable a fair future for all.'
Also, if you would like to get engaged with Maanch and meet like-minded women who are interested in leadership, tech, philanthropy & more, we invite you to join the global impact community.
None of us are equal until all of us are equal.
Cheers,
Team Maanch
---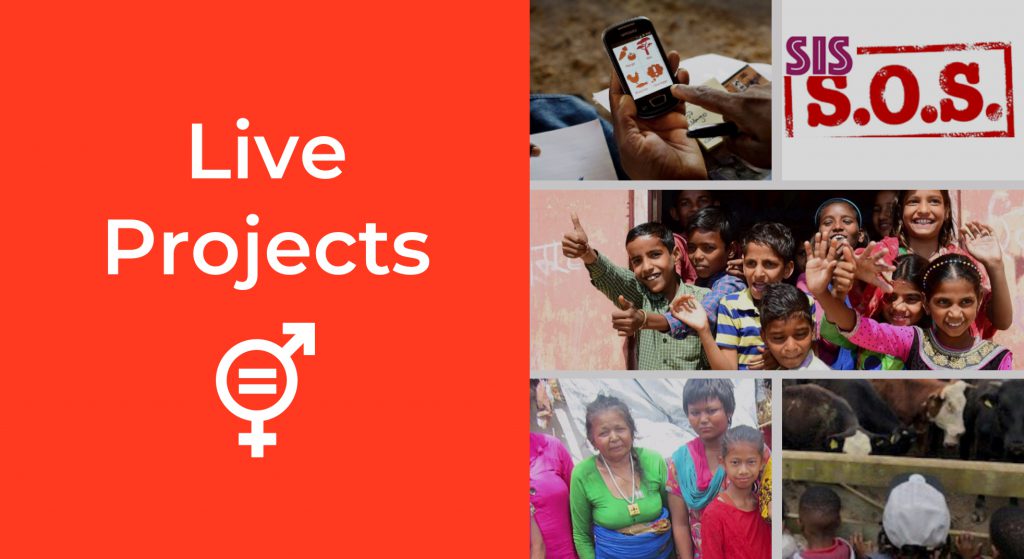 Live Projects
---
We currently have 5 live projects on our platform dedicated to achieving SDG 5. Here are a couple examples of projects you can help to fund today:
The Hallers Farmers App in Kenya, a free mobile platform that currently connects 30,000 users to vital tools & resources to lift themselves out of the poverty cycle. The majority of these farms are run by women with limited mobility due to household commitments, and less access to information about how to improve soil quality and understanding better farming practices.
Rescue and reintegrate women with mental illness in Nepal. This project aims to help women in Nepal who have experienced mental illness and consequent destitution, by rescuing them from the street to a transit home where they will receive treatment and support to rehabilitate and achieve independent living.
To view more projects aimed at achieving gender equality, visit Maanch.com and help to create a better future for everyone on the planet. Remember that Gift Aid can claimed on all donations made on Maanch by individuals who pay UK income tax.
---
March Announcements
---
We have a few announcements this month:
We'd like to ask you to please fill out a brief survey on your current giving practices. We appreciate your feedback!
We are nominated for two awards this month from: 'Managing Partners Forum Award' & London & Partners 'London Business Awards'. We are very honoured for the recognition!
We understand that people may have concerns about the recent news of the outbreak of the coronavirus. The total number of confirmed cases of coronavirusin the UK has risen to 319 as of 9 March 2020. Here is a great resource providing real time updates & information on the current outbreak: 'Coronavirus: the new disease Covid-19' and 5 practical tips for protecting yourself against Coronavirus:

Wash your hands frequently and cover mouth and nose with flexed elbow or tissue when coughing or sneezing
Avoid touching your eyes, nose or mouth.
Avoid crowded places & people with a cough or fever
Stay up to date using trusted sources of information
Use health services wisely. If you start to experience symptoms and believe you could have coronavirus, call 111.