We live in overwhelming times. We've faced a global pandemic that's left us reeling. The reality is that we'll be seeing the effects for years to come. If there was a time for us to come as one and rise together – this is it!
As we sit in our homes, watching the crisis unfold, we're filled with the desire to do something! We want to take action and make a positive impact, but how do you create maximum impact when there's so much need? Natasha Müller, a next generation impact investor, with a portfolio of active investments summed it up:
"Most philanthropists right now, we're just overwhelmed by opportunities. My inbox is full. There are trade-offs and opportunity costs to consider. We have limited resources – if you're an empath like me and you have this 'do-gooder' notion and you want to 'save the world' – you're wondering: where do I put my capital most effectively? You can't give to every organisation that asks for funds."
Philanthropy is a personal thing. People have their own reasons for where and who they want to benefit. But, these extraordinary times, force us to stop and think. For Natasha, she set priorities from the outset. She had three pillars for how she wanted to implement social change:
Philanthropy
Social investment
Activism through advocacy
"I think when a crisis like this happens, you have to decide whether you're going to look at your long-term strategy and refocus. Like, what's happening after Corona and about building up resilience, or, if you give immediately, where is it most effective? Most funds are going to the NHS right now and I think that it's great, that's emotional giving, but I think it has to be tempered with strategic giving."
Natasha thinks that to be able to give, or to invest, you have to have a clear world view on the Covid-19 situation. Natasha has struggled with this. She explains:
"There's a whole load of misinformation out there and a lack of data from the field. I mean, I'm stuck at home, right? So it's very difficult to really know what's going on out there and I don't know if I've got governments being that honest, or, they don't know themselves. I think advisors are really important, not only to help navigate the field, but also to act as a sounding partner."
Natasha tries to look for organisations that achieve a ripple effect. She works with Maanch both as a funder, and on the advisory board. Speaking on the panel at a recent Philanthropy and Social Investment think-tank webinar:
"I think trust alone, in any form of investment, be it charitable or social impact, that's fundamental, the bedrock of the system. I provided capital to Maanch, a tech platform that facilitates online giving. I think that the impact it will have is much bigger, because it enables other people to join in, and provides the data and information I've been missing."
It's been estimated that UK charities face a £4.3bn hit to their finances. This compared with the £200bn (or 10% of GDP) societal value they add. If there was a time for us to rise together and give the required financial support – this is it!
---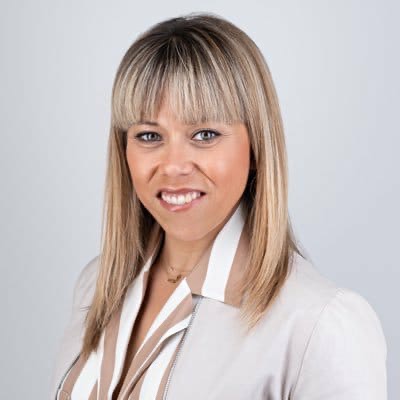 About Natasha Müller
Natasha is a Next Gen impact investor who manages a private portfolio of active investments. Her sector involvement and pro-active participation in investments focus on themes including food systems, clean tech, gender equality, affordable housing, as well as water, waste, and environmental sanitation.
Natasha is passionate about leveraging her deep network to create sustainable solutions to the world's most pressing problems. She founded NM Impact Ltd to inspire, motivate and connect like-minded Next Gens and to catalyse increased private capital flows to social enterprises and businesses aiming to "do good".
Natasha actively campaigns on mental health issues, has worked on policy initiatives, helped fundraise and create philanthropic solutions, and is a trustee for United for Global Mental Health. She also occupies seats on various advisory committees and boards including, the Next Gen Impact Leadership Accelerator (NILA) program at the University of Zurich, the Footage Foundation and she is a founding member of the Conduit social impact membership club.
Natasha is also a member of the Maanch Advisory Council:

"Maanch is paving the way for technology's involvement in catalyzing the realisation of the UN SDG's. In an era where philanthropic donations are more important, the innovative platform will work to unlock barriers to philanthropic capital and impact investment and measure the extent of its contribution towards advancing the SDG's."