Uniting a Global Response Towards Coronavirus Relief
---
Greetings,

We have been hard at work this past month after gaining deep insights from our time in lockdown. We are now refining our business strategy, planning our post Covid actions & working towards lots of new exciting things for our community. This month we want to share with you our progress & updates on:
New data from our Coronavirus Global Response Dashboard
Live projects available for funding dedicated to long term Covid-19 relief
Our newest Maanch team members
A recap on our Maanch Response Webinar series: 'Compassion & Collaboration in the Time of Crisis'
Thank you for your continued support, we look forward to connecting with you and sharing more exciting news, so stay tuned!

In solidarity & Inspired Action,
Team Maanch
---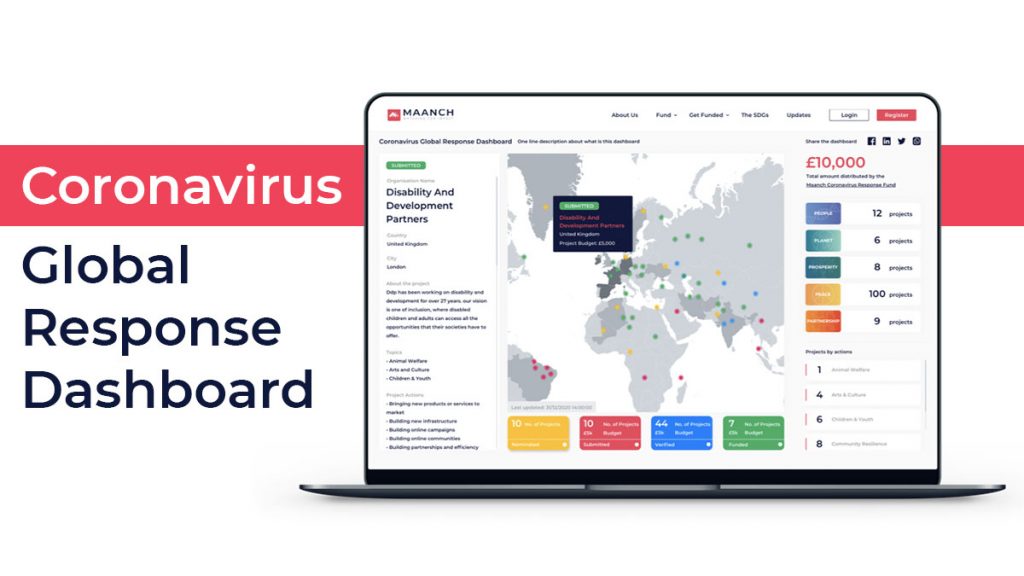 Maanch Milestones
---
We have reached some pivotal milestones over the past month. Data from our Coronavirus Global Response Dashboard reports:
194 projects have been submitted looking to raise £43,748,760 for global Covid-19 efforts from 28 countries with the potential to have an impact on over 129,915,865 lives
791 projects that have already been funded by our funding partners for a total of £80.8M
Please continue to give to the Maanch Coronavirus Response Fund and help us spread the word about our efforts! Learn more about how to participate on the Maanch Global Response Dashboard.
---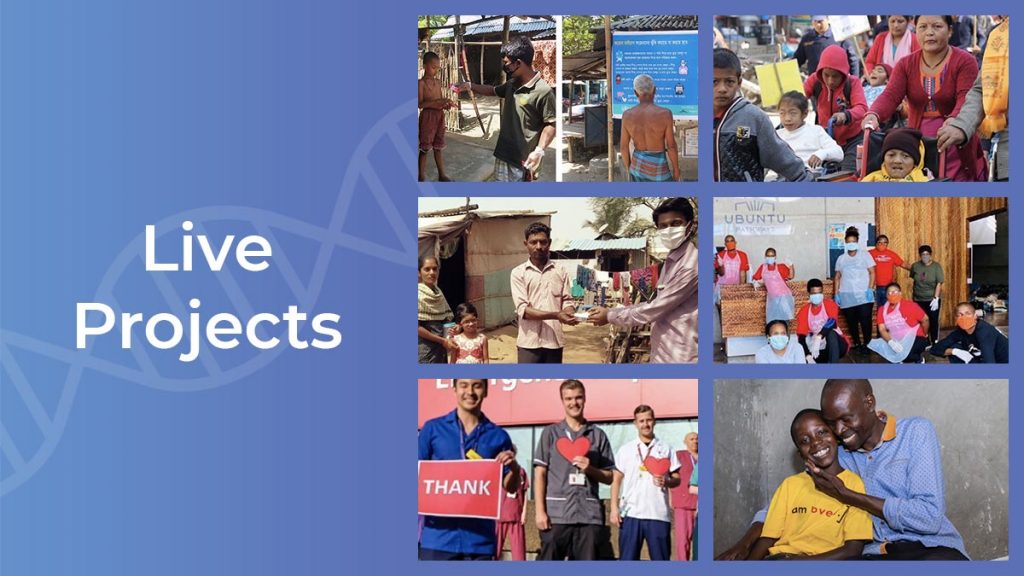 Live Projects
---
We currently have 13 verified live projects on our platform from around the world dedicated to fighting the pandemic and available for funding from the Maanch Coronavirus Response Fund. Here are some examples of projects you can help fund today from: 1. India – Carers Worldwide
Donate to:PPE and essential equipment for frontline staff for people with disabilities in India
Fundraising Goal: £2,915
2. Palestine – Village of Forgiveness
Donate to: Wellbeing and Mental Health in the West Bank
Fundraising Goal: £10,973
3. United Kingdom – Guys & St. Thomas Charity
Donate to: Mental Wellbeing of nurses and doctors caring for COVID-19 patients
Fundraising Goal: £141,750
4. Uganda – Childs I Foundation
Donate to:Help 800 vulnerable children and families to stay safe and healthy during the Coronavirus crisis
Fundraising Goal: £21,000
To view more Covid-19 related projects committed to creating immediate & long term impact visit Maanch.com and help create a better future for everyone on the planet.
---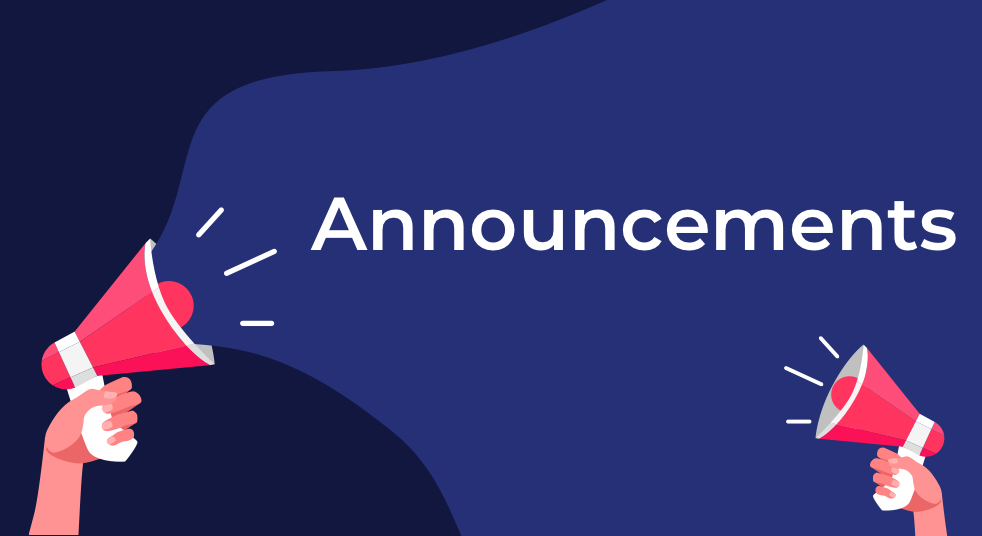 Announcements
---
1. We have welcomed 4 new team members to our Maanch business team over the past months:
2. Maanch Response Webinar 'Compassion and Collaboration in the Time of Crisis' – Over the last month Sianne Haldane, has spoken with several key stakeholders in our community during our Wednesday webinar sessions with 'collaboration' as the core theme. These insightful conversations have ranged from:
13 May 2020 – A focus on Africa with Amma Gyampo, African ecosystem builder and Jean De Villiers, Philanthropy Advisor (and former springbok). During this webinar we discussed African nations incredible response to Covid from a public health perspective. In addition, the many innovations coming from Africa during this time, such as a cost effective Covid-19 test.
18 May 2020 – Collaboration in the UK charity sector with David Stead of Charities Aid Foundation (CAF) & Max Rutherford, Head of Policy at Associations of Charitable Foundations (ACF). During this webinar we highlighted 'collaboration' as an essential component in the philanthropic sector, as we're witnessing more foundations coming together to explore co-funding in thematic areas to maximise impact and also businesses coming together to support the sector.
27 May 2020 – Exploring the future of business with Thomas Klafke, Head of Insight at Business of Purpose. While purposeful businesses were always a trend to watch, consumers have long wanted more from the brands they purchase and use. This webinar focused on the convergence of this idea as well as climate emergency, and Covid elevating the expectations for businesses to be purpose lead.
3 June 2020 – Author of 'Decade of Wealth' report, Maya Imberg, Senior Director of Thought Leadership and Analytics at Wealth X. Our conversation focused on the last decade which has seen more wealth created than ever before. The next generation are also more conscious consumers and with the Covid crisis highlighting bigger cracks and gaps in society – there is more of an expectation on those with wealth to take a more conscious and active role in giving back.
The powerful message running through all of these conversations has been that we need to collaborate, uniting to get through the current crisis and more importantly, that we must do things differently with the intention of building back even better
If you would like to learn more about our upcoming 'Compassion and Collaboration' webinar series & other Maanch Response Webinars please visit our website.
---