Maanch Turns 2!
---
Greetings,

We've made it past the death valley, where 80% of startups fail within the first 2 years, and are delighted to have reached our 2 year mark this year! Within these 2 years:
Maanch has won 'Start up of the Year'
We've launched our Open Platform
Onboarded 500+ charities
We have created a strong active cross-sector Advisory Board that continues to inform us with their specialty advice
We've had 10,000+ visitors to our website this year
We grew our business team to 12 members
We responded to the Coronavirus pandemic by launching the Maanch Coronavirus Response Fund & Global Response Dashboard

We would like to thank everyone who has followed our journey these past 2 years, being an engaged member of our community. We look forward to another year (and many more!) of serving this ever growing community of change makers and working together to create a fair future for all.

In solidarity & Inspired Action,
Team Maanch
---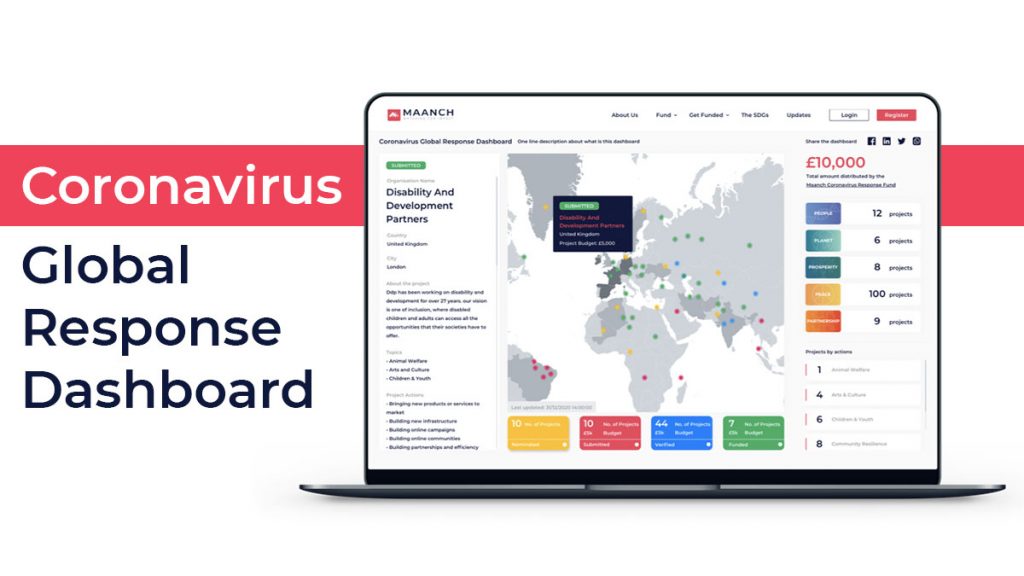 Global Response Dashboard
---
Today we are in the midst of a global pandemic that has affected over 4 million people across the globe. Collaborative technology like ours can enable philanthropy to have a long term impact. In consultation with over 20 leading UK foundations, corporate CSR teams and philanthropists, we have designed an online dashboard which is a crowdsourced database of global projects by organisations in response to the Covid-19 challenge.

The aim is to make it easier to track, map and have a better overview of needs, funded projects and gaps in funding. This is also an opportunity to join and help shape a community with the power to catalyse global philanthropic impact.

From our initial data collection on the Dashboard, we currently have:
85 projects submitted looking to raise £19M+ for global Covid-19 efforts from 18 countries, with the potential to have an impact on 102,032,544 lives
383 projects that have already been funded for a total of £1.8M by our funding partners
This initial data reflects a demand for philanthropy is at an all time high. This month our target is to raise £100,000 and demonstrate Maanch Impact methodology and technology in action. Please continue to give to the Maanch Coronavirus Response Fund and help us spread the word about our efforts!

Learn more about how to participate on the Maanch Global Response Dashboard.
---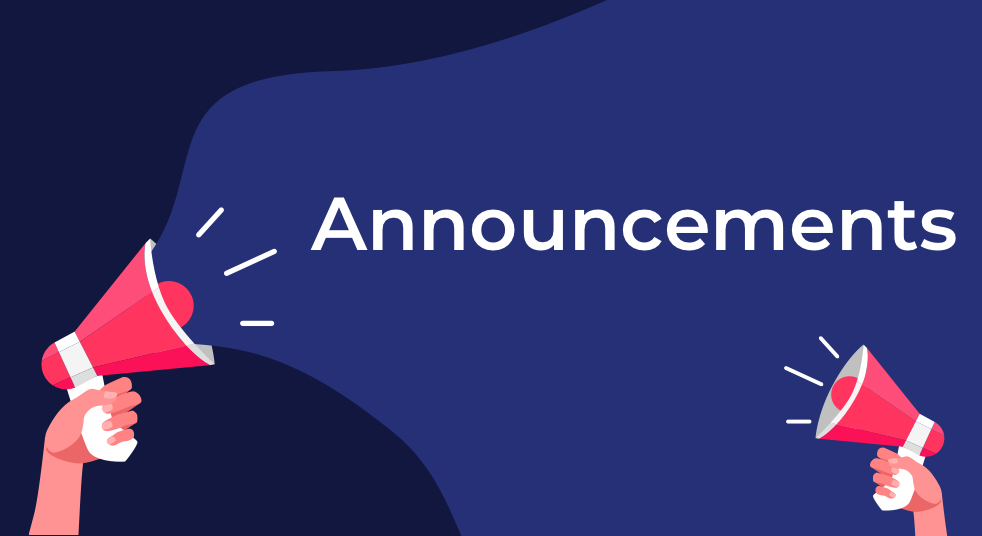 Announcements
---
• We now have 522 high impact organisations registered with Maanch! If you know of a charity or organisation who is currently working on Covid-19 efforts please connect with us today! 
• Join our new Maanch Response Webinar series 'Collaboration & Compassion in a Time of Crisis' this month on Wednesdays at 4:00p UK time:
Wednesday, 13 May – Spotlight on Africa! During this webinar we will talk to: Amma Gyampo, Maanch Impact Advisory Board member, African Impact investing ecosystem builder, and entrepreneur joining us from Ghana & Jean De Villiers, former South African Springbok and current Head of Philanthropy at Citadel Wealth Management in South Africa. We'll discuss the positivity & innovation coming from Africa during the coronavirus crisis.
Wednesday, 20 May – We'll be speaking toExecutive Director of Philanthropy & Development for Charities Aid Foundation and Maanch Impact Advisory Board Member, David Stead about collaborations in the philanthropy sector.
Wednesday, 27 May – We'll be speaking withThomas Klafke, Head of Insight at Business of Purpose about their community and how they started their 'Covid-19 Innovations' project while also looking at purposeful businesses and innovation during the crisis.
RSVP for a Maanch Response Webinar this month!
• We would love to continue growing our community so please continue to support and share our work with others. We are still growing, and receiving feedback on how we can make Maanch better, so please get in touch if you have any valuable insights, feedback or suggestions for us.