Gender equality in the time of COVID-19
Greetings,
As we navigate through this global health crisis, all systems, not only public health are struggling to keep up. The fundamental fabric of the society is under pressure resulting in a total collapse or gradual crumbling of systems built on weaker foundations. Years of work and progress is now under the threat of reversal in the guise of not appearing as an "immediate threat" during the global pandemic. One such area is gender equality (UN SDG5).
In this version of our newsletter, we're decoding the latest #challengeaccepted trend on social media and shedding light on the issue of domestic violence and rising challenges for women during the pandemic. Check out our live projects section for some latest projects on COVID-19 and SDG5. Our insights corner shares actionable points on what you can do as responsible institutions and individuals to help bring the fight against gender inequality back on track.
We're also excited to announce that we are undergoing a brand refresh and can't wait to share our new look, next newsletter onwards. Stay tuned!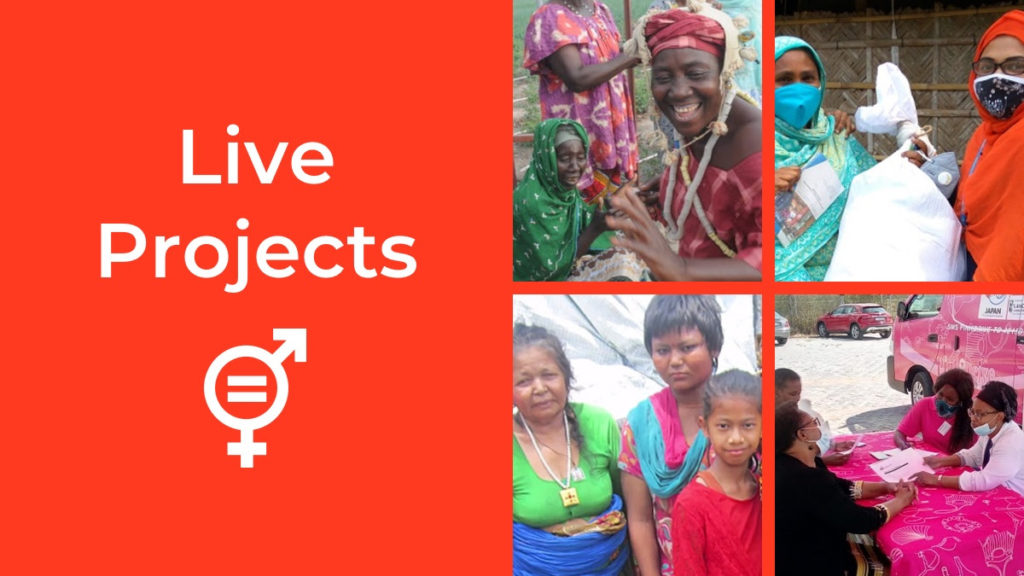 Latest update from the Global Response Dashboard
– 289 projects have been submitted looking to raise £45,874,705 for global Covid-19 efforts from 41 countries with the potential to have an impact on over 208,973,835 lives.
– 791 projects that have already been funded by our funding partners for a total of £82.5M.
In Spotlight
Project: Rescue and reintegration for women with mental illness in Nepal By: Disability & Development Partners
Action: £55 will provide the cost of rescuing one person and admitting her to the transit center.
Project: Emergency supplies and psychosocial support for carers and their families in Savar, Bangladesh
By: Carers Worldwide
Action: £20 will provide one household with sanitation products.
Project: Flattening the Curve – COVID-19 Screening and Testing
By: Pinkdrive NPC
Action: £245 will provide one team screening and testing for one day.
Project: Nutrition vs Cancer because #foodheals
By: Cuddles Foundation
Action: £35 will provide a family of 4 rations (staple food) for a month.
Project: Community based Covid-19 disaster management in Senegal
By: Mission Shalom International
Action: £125 will provide food packs for each family.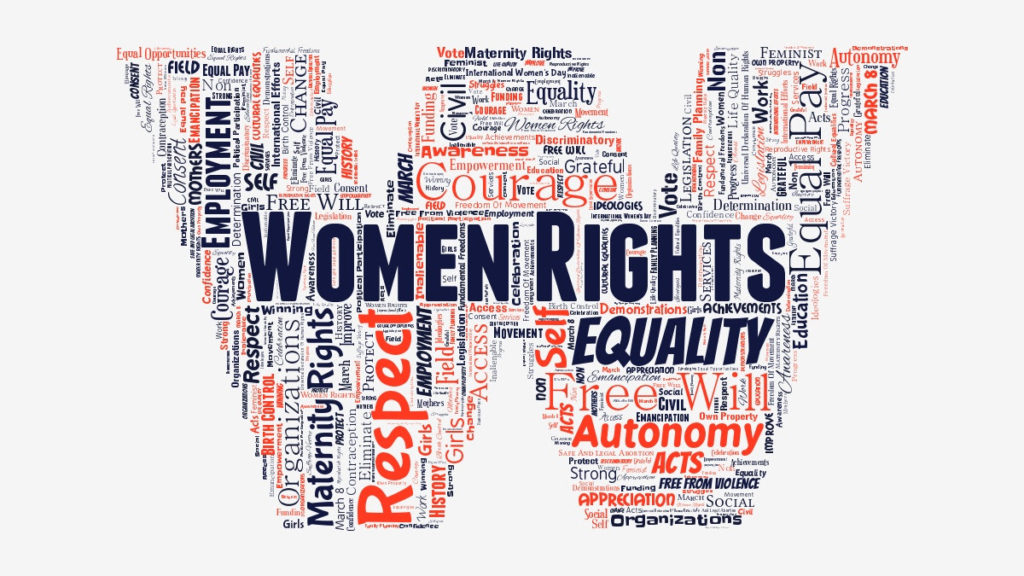 In news
#challengeaccepted
Last week, an Instagram phenomenon came wrapped in a campaign that purports to be about "women supporting women". Millions of women across the globe posted B&W images of themselves in response to being "nominated" by friends as part of this 'challenge'. The premise of the "challenge accepted" trend is that these photos promote female empowerment.
What happened?
The roots trace back to late July when Pinar Gültekin, a 27-year-old Turkish woman was killed by a rejected boyfriend, her body burnt and hidden in the woods. Pinar is only the 50th known murdered women in 2020 in Turkey, sparking massive outcry from women's groups, rallying against the government to take preventive measures against such deaths. The protests were met with police crackdowns embedded in more oppressive and prohibitive state governance around the cause. This only dovetails with the 474 women reported murdered in 2019 – It is not a one-off problem but one that is deep-rooted and systemic, both in the legal architecture and the societal norms.
A femicide victim in Turkey appears as a perfunctory B&W image in the newspapers the next day of death. The local women reclaimed this concept, radicalised it from its earlier counterpart in 2016 to generate awareness around cancer, a trend aimed to generate more positivity, and posted B&W images of themselves to raise awareness for the growing gender-based violence in Turkey via the "Challenge Accepted" campaign using #kadınaşiddetehayır and #istanbulsözleşmesiyaşatır, which roughly translates to "Say no to violence against women" (kadına şiddete hayır) and "Enforce the Istanbul Convention" (Istanbul sözleşmesi yaşatır). SOURCE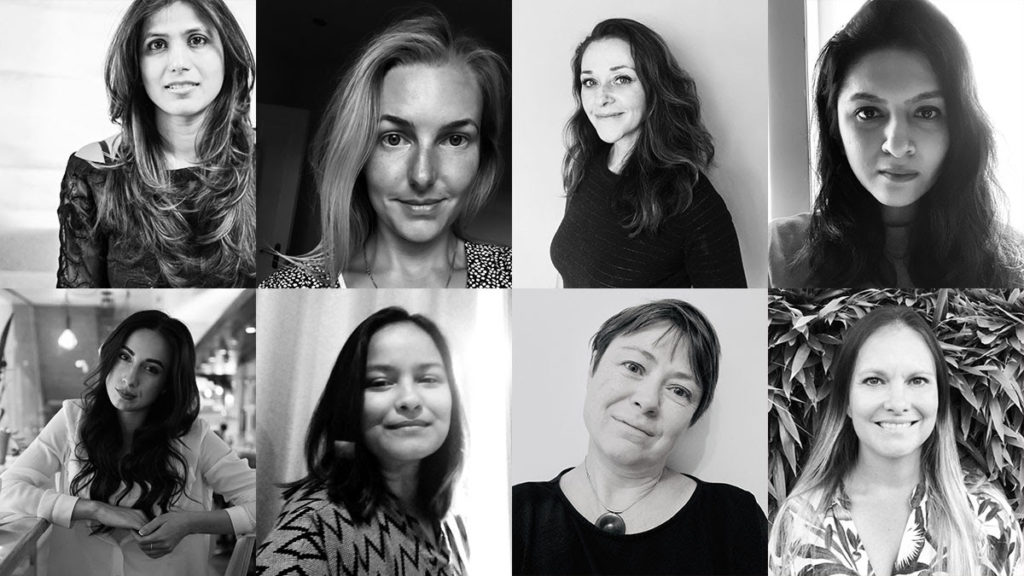 In most cases of violence, as evidenced by the Turkey situation – impunity encourages perpetrators, further exacerbated by the lack of an integrated approach and a political will for combating gender-based violence. Social media builds up the traction to spread awareness and mobilize support for the cause, but the actual political will to effectively implement protective and preventive policies becomes imperative to seal the deal.
Lockdowns are increasing the risk of violence against women and girls – sexual, mental, and physical. Cases of domestic violence have increased by 30% in some countries during the lockdown according to the UN Covid-19 SDG Report.
Cambridge University Press Sustainable Development Report 2020 states that COVID-19 has had a mixed or moderately negative impact on SDG5 due to:
– Possible disproportionate economic impacts on women (e.g. job losses, poverty)
– Other social impacts on women from the lockdown (e.g. domestic violence)
– With education interrupted – it is likely that most girls will not return to school and lack access to sanitary products.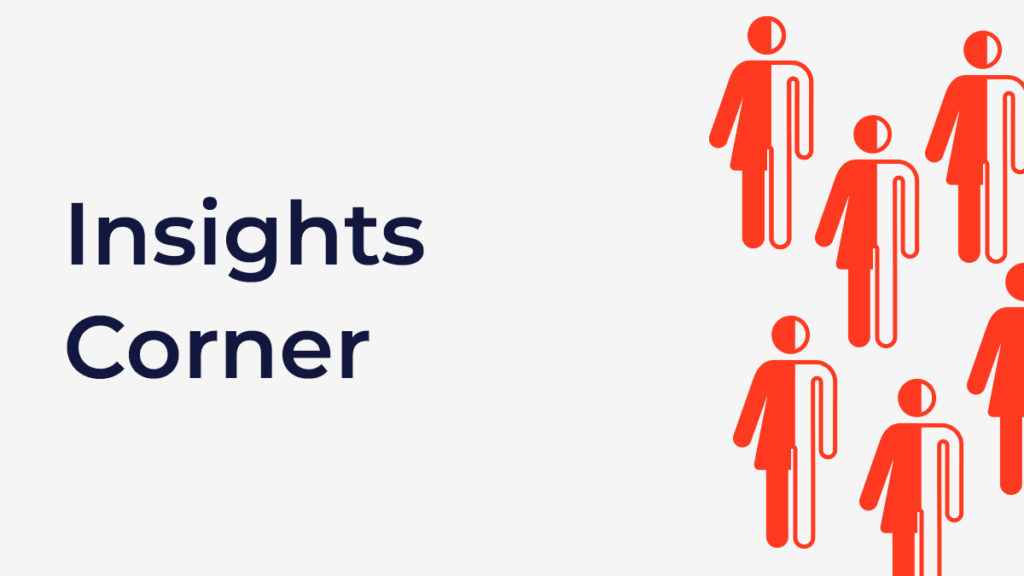 Best Practices Framework for SDG5: Gender Equality
For Businesses:
– Support women-led SMEs in supply chains by guaranteeing payments and orders and shifting to on-demand production.
– Partner with WSMEs to train women on social marketing and digitalisation of business.
– Establish gender-responsive procurement processes.
– Provide gender-sensitive financial products with low-interest rates, flexible pay-backs, and collateral schemes.
– Pay women equally and ensure that your compensation policy is bias-free.

For Donors:
– Request for the inclusion of gender experts in the design and implementation of economic recovery programs.
– Focus on gender-responsive recovery for worst-hit countries.
– Ensure programs on women empowerment focus on ICT (Information and Communications Technology) and financial skills to move up the value chains from less-skilled to tech-enabled sectors.

For Civil Societies:
– Document women entrepreneurs journeys – barriers and abilities, build and disseminate archives for peer support.
– Facilitate community support to juggle work and home.
– Monitor services provided by the government and financial institutions to ensure equal access/treatment of women entrepreneurs.
– Help them build networks by connecting to networks and endorsing their businesses.

---