#BuildBackBetter with SDG16
Greetings,
Compassion and a strong moral compass is essential as we move towards rebuilding our communities, societies, organisations and nations. For the recovery from the COVID-19 crisis to be durable and resilient, a return to 'business as usual' and environmentally destructive investment patterns and activities must be avoided. We must ensure that we have strong institutions, global standards of justice, and a commitment to peace as a charter for this rebuild to truly #BuildBackBetter.
In this version of our newsletter, we are digging deeper into SDG16: Peace, Justice and Strong Institutions, to extract learnings, insights and takeaways for building stronger than ever businesses, societies and institutions. SDG16 is often cited as one of the least investable goals by private sector players. We discuss UBAM's (UBP in collaboration with Cambridge University) post recovery positive impact equity fund in making SDG16 investable.
Also watch out for projects on SDG16, our latest features, blogs, and new team members. We are excited to introduce our latest addition – A call for articles; an opportunity for us to collaborate and be heard!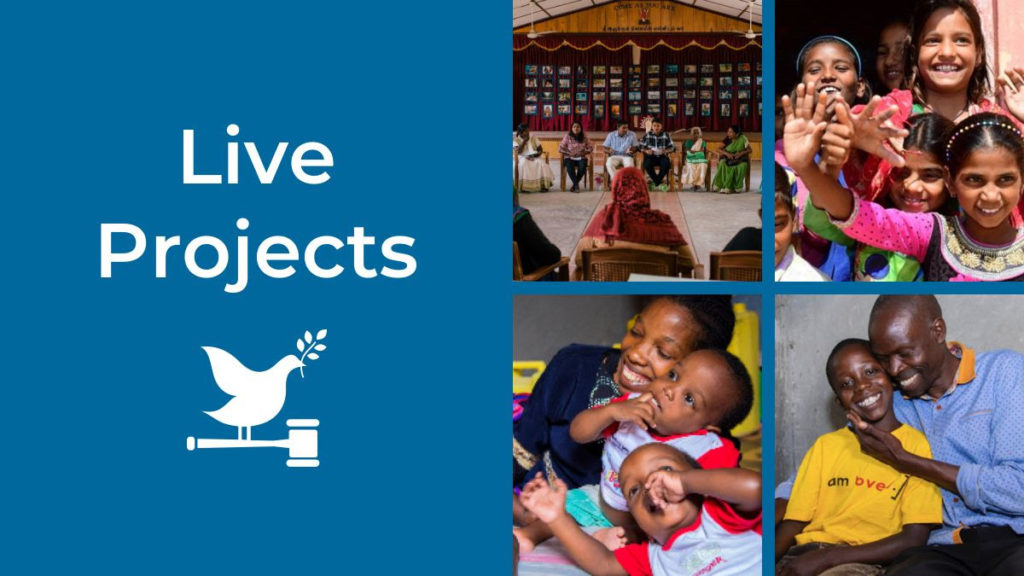 Latest update from the Global Response Dashboard
299 projects have been submitted looking to raise £45,422,178 for global Covid-19 efforts from 46 countries with the potential to have an impact on over 209,978,275 lives.
791 projects that have already been funded by our funding partners for a total of £82.5M.
---
In Spotlight
Project: Help us keep children in families
By: Child's-I Foundation
Action: £60 will provide training for 1 community volunteer and £40 will provide seed grant to start a business.
Project: Transforming the futures of India's street children
By: The Railway Children
Action: £112 will provide running costs for one child assistance booth for one month and £517 will provide building a child assistance booth in a train station.
Project: Architectures for Peace
By: Plan for Peace
Action: £30,000 will provide core costs for a scoping visit to Nigeria.
Contribute to the Coronavirus Response Fund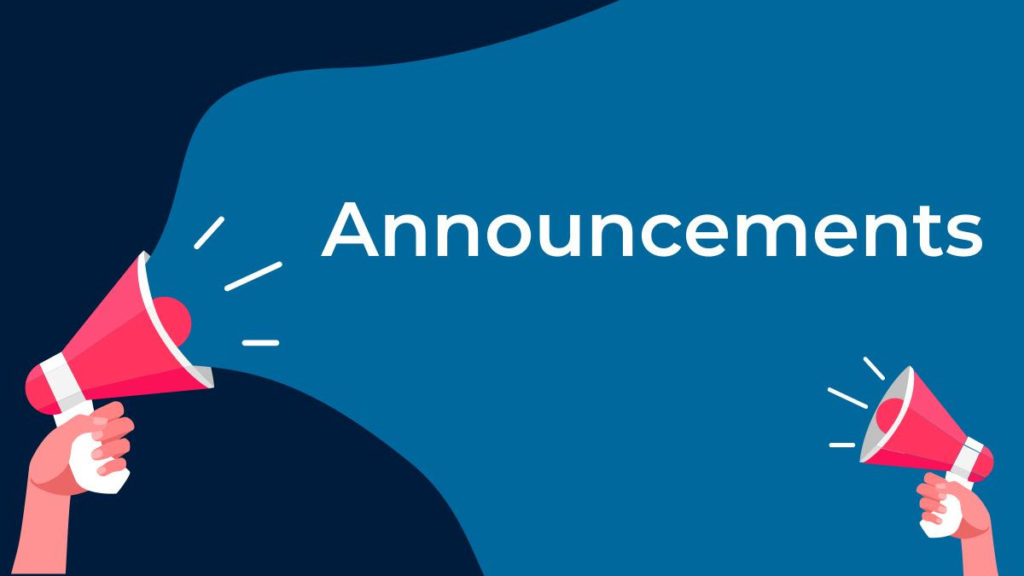 Please join us in welcoming our new team members!
David Stead, Chief Strategy Officer
Emma Guitera, Impact Data & Relations Manager
Anna Wallich, Communications Manager
---
Check out our latest features and blogs from this month
Maanch Coronavirus Global Response Dashboard & Fund featured by the WEF Uplink community
Maanch Founder & CEO Darshita Gillies featured by Crypto Curry Club's 100 Women in Blockchain
Accelerating Impact with a renewed strategic focus: David Stead of CAF joins Maanch
7 Effects of COVID-19 on Refugee Employment by Sona Circle
---
Call for articles
We are excited to bring to you our newest segment of call for articles! This gives us an opportunity to collaborate on common issues, challenges and facilitates dialogue and discussions. This month, we would love to hear from you about the challenges you face in identifying, tracking and reporting your impact and your thoughts on how to improve the same. Feel free to add examples and case studies to get your points across. Whether you are a charity, funder, investor, corporate or individual in the impact ecosystem – we will be delighted to read and share your ideas.
Please submit your articles in 500-1000 words at emma@maanch.com and we will feature some of the most insightful pieces on our blog, social media and upcoming newsletters.
Follow us on social media to stay tuned for your feature:
LinkedIn, Twitter, Instagram, Facebook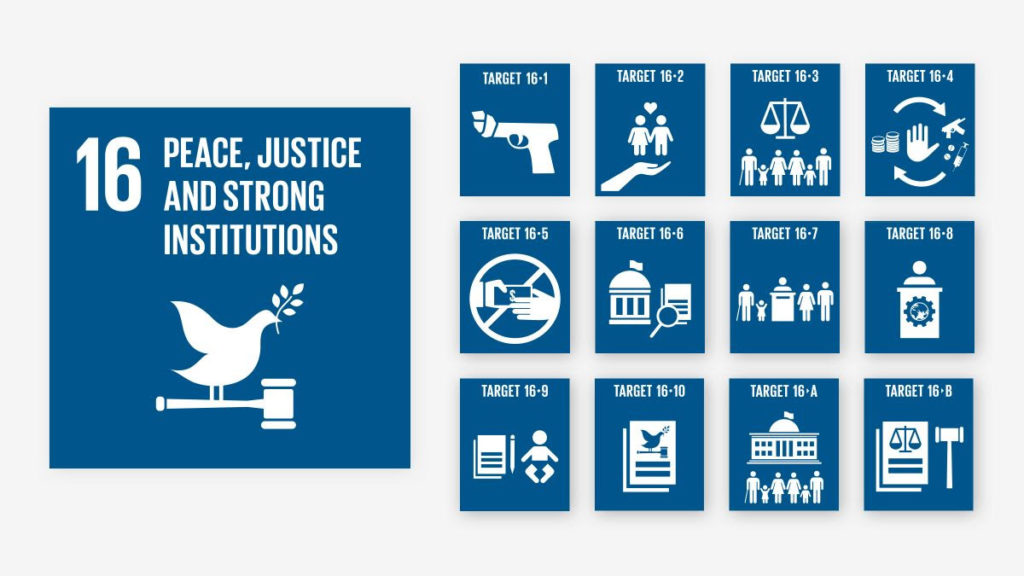 Making SDG16 Investable
#BuildBackBetter campaign revives the original UN concept taken at the GA 2015, using it as a rallying point to call for action in the current times. It aims to drive systemic change primarily through business coalitions across countries and sectors. As we enter the decade of action, 2020, with 10 years till 2030 to achieve the SDGs, many organisations are modifying their alliances and strategies to achieve the SDGs with tackling the challenges posed by the pandemic.
SDG16 is often cited as one of the least investable goals by private sector players. UBAM's (UBP in collaboration with Cambridge University) post recovery positive impact equity fund consists of businesses that design 'positive fixes' to the growth gaps in the system through a committed, patient capital with concentrated low turnover and long term investment horizons. Business Plan for Peace's Framework and Approach on making SDG16 investable cites examples of some core cases of fundable concrete projects on SDG16:
The ten countries at the top of the Global Peace Index, who have discovered the advantages of investing in a peaceful society, be supported by their local industries and the Institute for Economics and Peace to invest in the ten least peaceful countries in the world. Core impact: UK, EU and World Bank fund job creation in Ethiopia, building two industrial centres, cost $500m, providing 100,000 jobs.
International investment funds, pension and endowment funds to tighten their ethical criteria preventing or discouraging investment in arms production and/or illicit trading. Core impact: divestment weakens a trade which is a main driver of armed violence worldwide.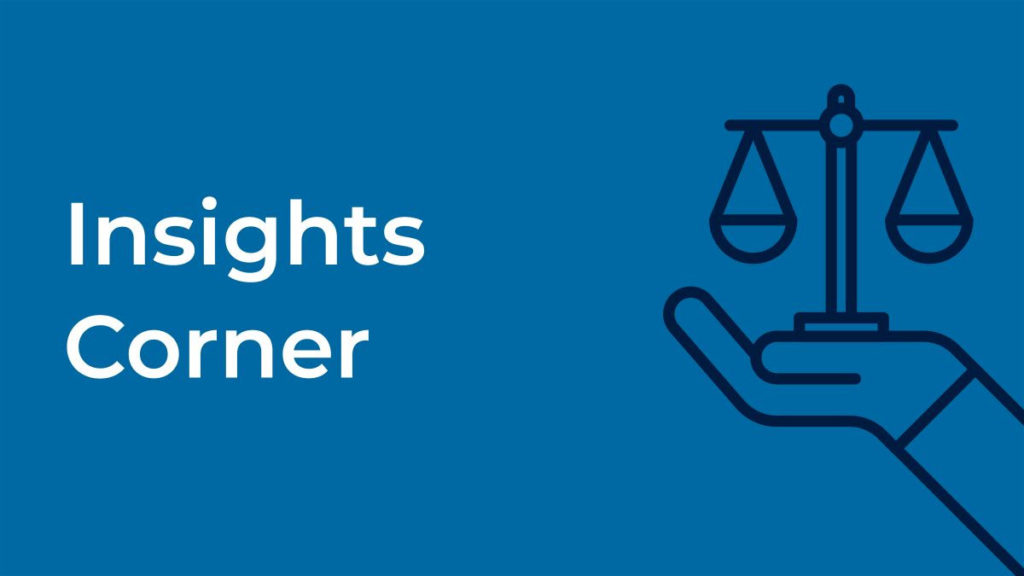 Best practices framework for SDG16
For Investors, Grant Making Bodies, Philanthropists, Businesses, Government/IGOs and NGOs.
Problem statement 1: Birth registration has occurred for 73 per cent of children under 5, but only 46per percent of Sub-Saharan Africa have had their births registered.
SDG16 Target: By 2030, provide legal identity for all, including birth registration.
Themes: Violence/Rights against children, Human Rights, Just and inclusive institutions.
Action: Explore the space of digital identity networks enabled by blockchain technology.
Examples/Inspirations:
Investors/Funders: The Omidyar Network, The Gates Foundation, Mozilla Foundation
Business initiatives: Accenture, Microsoft with managed service providers like Avanade Inc. PricewaterhouseCoopers and Cisco are also involved in this initiative: ID2020
---