---
---
What is Doughnut Economics?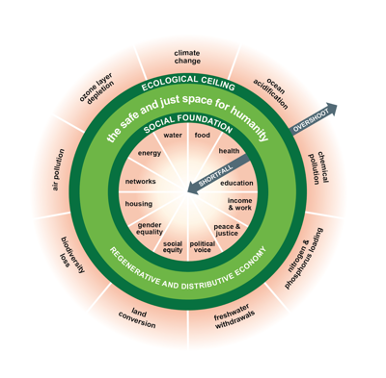 The central idea behind the model is for humanity to operate in the doughnut (the light green space) and not below the social foundation (in the hole) or above the ecological ceiling (space outside the doughnut). Striking this balance of placing us in this sweet spot is the focus as the world emerges from the pandemic and strives forward into a remedial path. Read more.
The Maanch Doughnut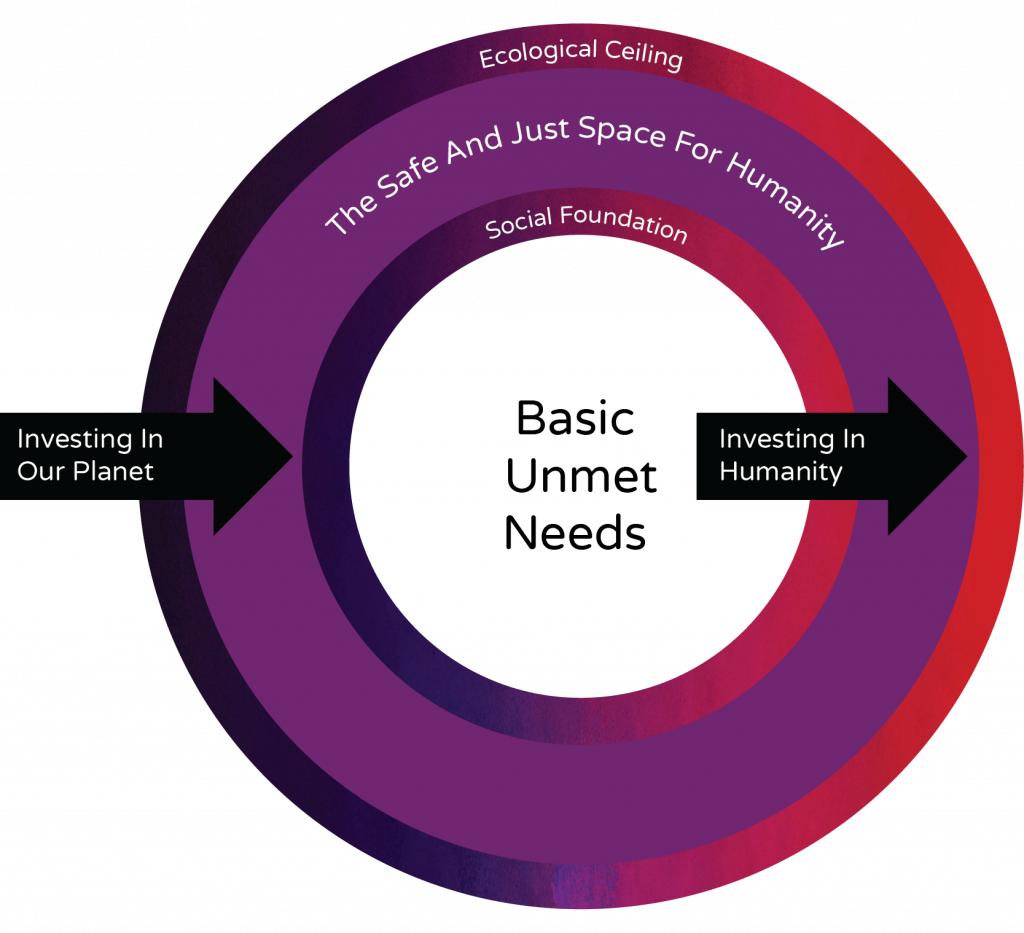 The Maanch Doughnut commits to facilitating this capital reallocation from investors, foundations, philanthropists and businesses from human and environmental harm towards a positive impact on people and planet. The Maanch impact solution system is a small step into using data and technology to facilitate this global shift into the inclusive and sustainable space for humanity. Read more.
Insights Corner
The Doughnut For Business and Investors

Drawing inspiration from circular economy theory, the doughnut is a regenerative and distributive model, a set of design principles, a visual roadmap for businesses and investors to "do good" and "invest in the good." While ESG investment strategies are often limited to operational risks and negative screening, the doughnut aligns with a positive screening approach. Read more.
---
Press & Announcements
---
Share your voice
While there are numerous impact management tools out there, we'd like to hear from you about the unique challenges you face in measuring, tracking and reporting for impact. Please write to us with your views at emma@maanch.com and we'd love to feature your thoughts on our blog or have a one-on-one conversation to help address your impact management issues.
Stay in the know
Catch up on what's going on in the impact ecosystem:
Subscribe to Maanch here.
---