Growth and capital will follow companies that create value in the long-term for all stakeholders. Long-term value creation requires a strategy, process and system that catalyses business capabilities for successful execution and demonstrates tangible impact through measurement, reporting and a coherent narrative. Net Societal Impact (NSI) is the most effective system to enable businesses to:
Have a full overview of the positive and negative, intended and unintended consequences on social, environmental and economic touch-points of their business activities.
Create short and long-term strategies to mitigate impact issues.
Gain targeted insights to amplify what works with a view to empowering businesses to become resilient, ready and fit for future growth.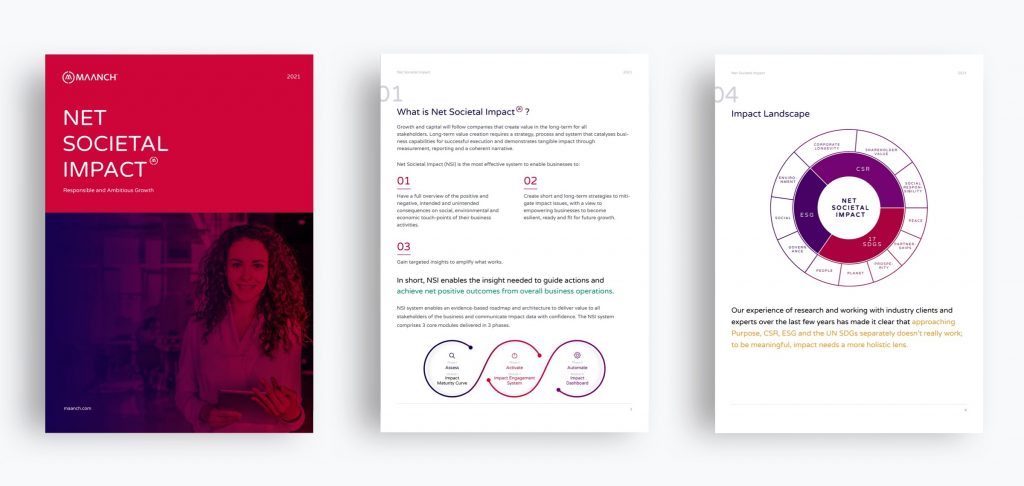 NSI enables the insight needed to guide actions and achieve net positive outcomes from overall business operations. It enables an evidence-based roadmap and architecture to deliver value to all stakeholders of the business and communicate impact data with confidence.
Download the full report to learn about how to create sustainability strategies with Net Societal Impact.
---