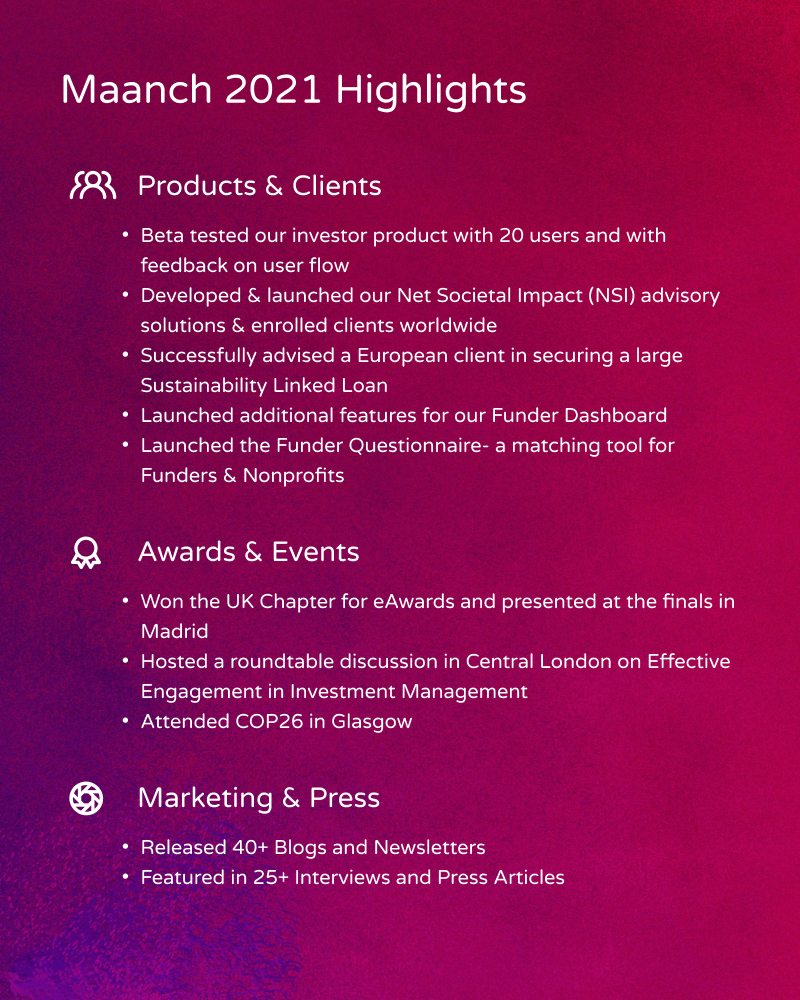 What's in store for 2022

Engagement Tracker for Investors
We are very happy to announce that we are launching our first-to-market solution for investors called the Engagement Tracker. With growing regulatory and market pressure on investors to prioritise responsible investing, active two-way engagement (also known as Stewardship) with portfolio companies is no longer solely focused on maximising returns. The Maanch Engagement Tracker is a cost-effective tool for asset managers to facilitate efficient engagement management with portfolio companies.

If you are a fund manager, asset manager or a stakeholder in the investment management space, do get in touch with heer@maanch.com to know more about how our solution can help you!
Impact Strategy Program for Businesses
We will be introducing our 12-week impact program for forward-thinking organisations to embed ESG and sustainability at the heart of business. A virtual program spanning 12 sessions, it is designed to not only provide learning but also practical tools, case studies and templates with hands-on consulting to actively apply the learnings to your business.

If you are an organisation seeking sustainability advisory and consulting services, please get in touch with sianne@maanch.com to learn about our program and get access to an early sign up.
Matching tool for Funders & Nonprofits
At Maanch, we are delighted to announce the release of our new Funder Questionnaire! After months of research on understanding behavioural motivations behind giving, this new feature will allow us to identify what type of funder you are, what drives you to donate, and then match you with the most suitable projects and causes for you to support. It will take under 10 minutes to complete…let us know what you think!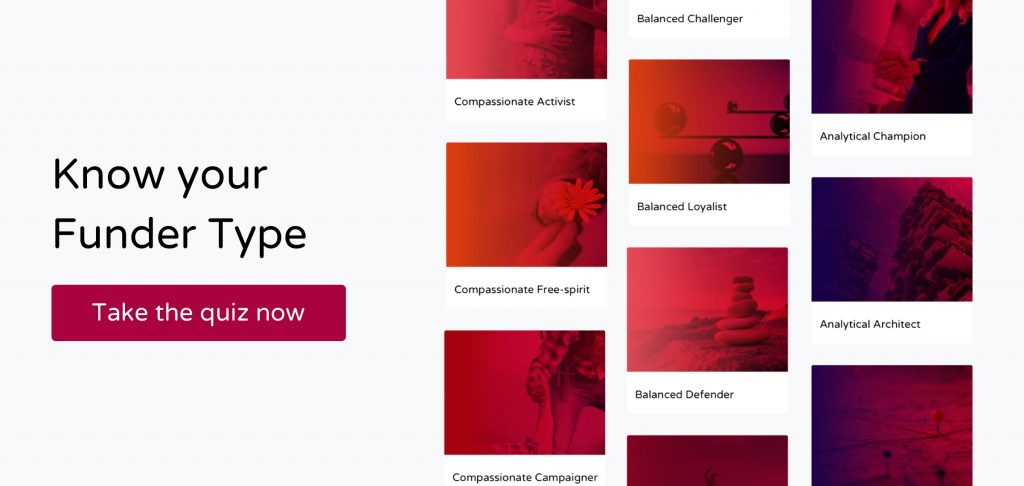 Thanks for reading. Have a happy and healthy holiday season and see you in the new year!
---