Communication is something we might take for granted in our daily lives. However, the companies that spend time thinking about and making communication seamless and cheap tend to amass large valuations. The former telecom sector once comprised 1.9% of the S&P 500, but now the new communications sector makes up 10.3%, making it the fourth-largest sector overall. One thing that might particularly be taken for granted are the different mediums through which communication takes place in today's world. We, at Maanch, are particularly interested in those types of communication that leads to positive change in the corporate-dominated world, through the lenses of the UN SDGs and ESG pillars.
As engagement becomes front and centre of the corporate agenda, the strength and ability of the stewardship team becomes a more crucial part of the profile of that company. Members of the stewardship team become more part of any due-diligence process, board meetings and can be key players in garnering a good reputation in the market.
We, at Maanch, were particularly fascinated and encouraged by the Engine No1 campaign against the behemoth of Exxon Mobil. In this example, we carefully examine the course of events that took place over this campaign and the different lines of communication were opened and what it took to create such a positive change within Exxon Mobil.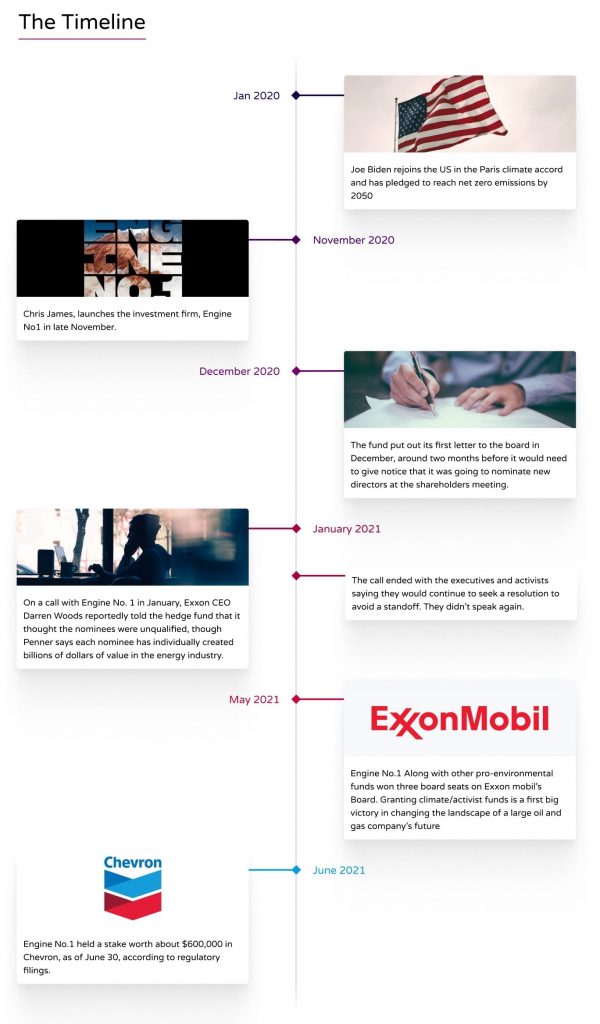 Stewardship and Regulations
As the saying goes, anything that is not tracked, does not get managed. Equipping the stewardship and engagement teams with technology to track, quantify and report on their work will become as important as the 10K filings.
The success that Engine No1 had with Exxon Mobil, wherein three out of their four Engine No1 nominees had been voted into the Exxon board — you can clearly quantify the objective and the outcome– however for most other engagements it can be hard to see the more subtle effects that good stewardship and engagement can have.
Especially as engagement and stewardship– can many times be considered more of a soft metric and subjective in nature when compared to a balance sheet or a cash flow model– Standardising and tracking engagements year over year can really qualify and accredit the stewardship teams with the work that they are doing.
Risk of loss of data
There is a high possibility for information to be lost and data to be left on the table while teams go through tons of interactions across the world with all their portfolio companies across multiple issues each year. Teams cannot rely on back of hand note taking, individual memory of conversations and email chains any more, the responsibility and need is more urgent and larger today and will continue to grow.
Time & cost efficiencies
As these teams become bigger and more global, investment in technology tailored for the engagement officer will be the only way to show a company's efforts and position on various pressing issues. This can become a deciding factor for a company like that of IRRs, P/E ratios and YTD performance metrics. At the end of the year, reports and results from a tracker will become a key part of showing the efforts that a company has taken to maximise social good and value for its shareholders. Deliberate tracking and stewardship focused reporting can enable even a small staff with a big task like Engine No1, but also for large asset managers who might have thousands of meetings going on simultaneously all across the world on different issues.

Additionally as engagement increases every year from activists, active and even passive managers — corporations are receiving an influx of inquiries at a rapid scale. Requests for information as well as requests to comply with various different codes and regulations is something that a corporate investor relations team faces at an exponentially rising rate.
Investing in a technology that is meant to capture all this inflow of inquiries, consolidate and organise them and then having to report back to each request and new code is a herculean task. Using technology like the Maanch Engagement Tracker will enable a corporation to manage and comply with all the above in a streamlined manner that will also reduce the man-hours, effort and cost.
---