Greetings,


Changing definitions and the evolving role of engagement within ESG has led to many acronyms. A lot of frameworks and taxonomies. And a lot of confusion. Many countries have released their own (primarily voluntary) disclosure guidelines surrounding ESG investments, in addition to frameworks released by international independent bodies such as the UN and the GRI.

In this newsletter, we cover important areas from our latest report on "Why and How to Effectively Engage with Portfolio Companies" with key takeaways for asset managers and investors to help navigate the complex world of ESG. We also cover highlights from the recently concluded New York Fintech Week! We were delighted to be invited by the Department of International Trade to speak on the topic of Responsible Investing and present our latest product in the space – The Maanch Engagement Tracker. Read on for more…
What does this mean for Asset Managers & Investors?

It can be a challenge for asset managers and other institutional investors to not only implement the many ESG frameworks, but to determine which reporting taxonomies are most appropriate.
Regulators and research bodies are trying to categorise how to report on and measure these environmental, social, and governance factors.
The investor ecosystem remains without an industry standard.
This lack of standardisation leads to confusion in determining the best framework to adopt, but also in understanding these increasingly complex factors.
It becomes harder to compare portfolios when ESG factors are measured against different standards.

Continue reading.
Drivers of Change

Regulatory bodies have played a role in the integration of engagement into wider sustainable investment strategy, but much of this change is driven by the market itself. In particular, there is a demand for engagement practices from their clients– asset owners. Asset managers and investment service providers are often acting as messengers in this push for greater ESG integration and the adoption of engagement within this strategy.

Read more about the topic in our latest report.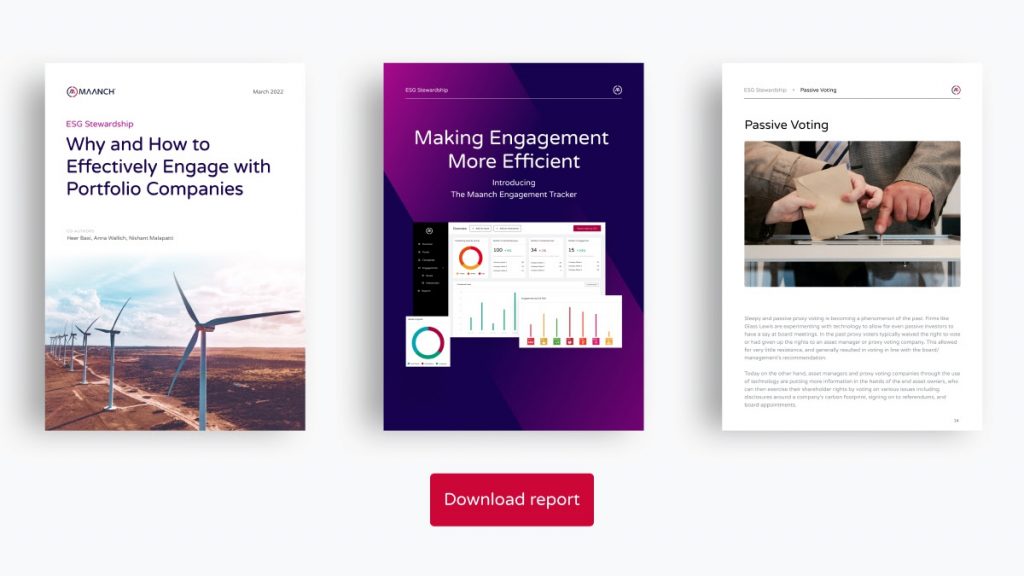 The Maanch Engagement Tracker at New York Fintech Week

We at Maanch were honoured to be invited by the Department of International Trade to participate at the New York Fintech Week. Here are some of the highlights from the event:
Our Founder & CEO Darshita Gillies spoke on a panel about ESG & Responsible Investing alongside industry experts.
We presented a demo of our latest product; The Engagement Tracker.
The Engagement Tracker is a holistic SaaS tool that facilitates effective investor-investee engagement through systematic recording of engagements through an intuitive dashboard. To learn more, click here to schedule a demo.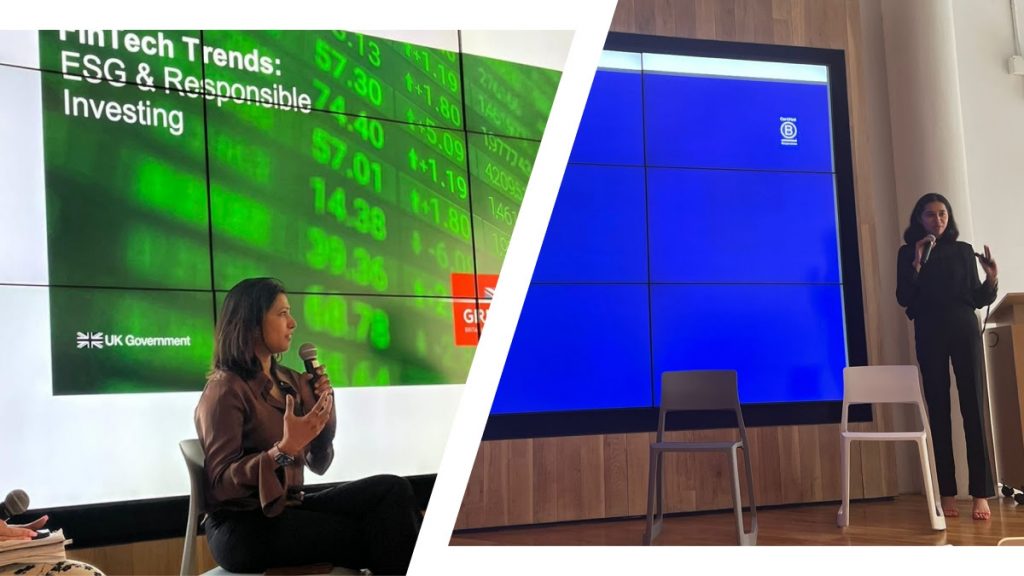 Thanks for reading. Do write to me with topics you'd like us to write about in the impact space or any feedback!
---