Hi there,

ESG engagement in investment is becoming increasingly important. With the recent launch of our Engagement Tracker tool, we at Maanch are facilitating a dialogue where asset managers and investors come together to discuss:
– How to best engage with portfolio companies on Environmental, Social and Governance (ESG) matters
– Challenges and opportunities for the Stewardship team
– How to use tech to optimise and streamline the engagement process
When: Monday, June 27th, 8:30am – 10am

Where: The Investment Association, Camomile Court, London EC3A 7LL (Near Liverpool St. station)

Who should attend: Asset Managers, Fund Managers and others in the investor ecosystem

Register now
PRODUCT UPDATES

Maanch Launches The Engagement Tracker Tool for Facilitating ESG Stewardship

We're excited to announce the official launch of The Engagement Tracker, a tool that enables asset managers and investors to automate data capture, analysis, and reporting of all their engagements with their portfolio companies on ESG related matters.

The launch was featured by various media channels across the globe:

Yahoo Finance
MarketWatch
PR Newswire
And more…

Click here to book a demo of the tool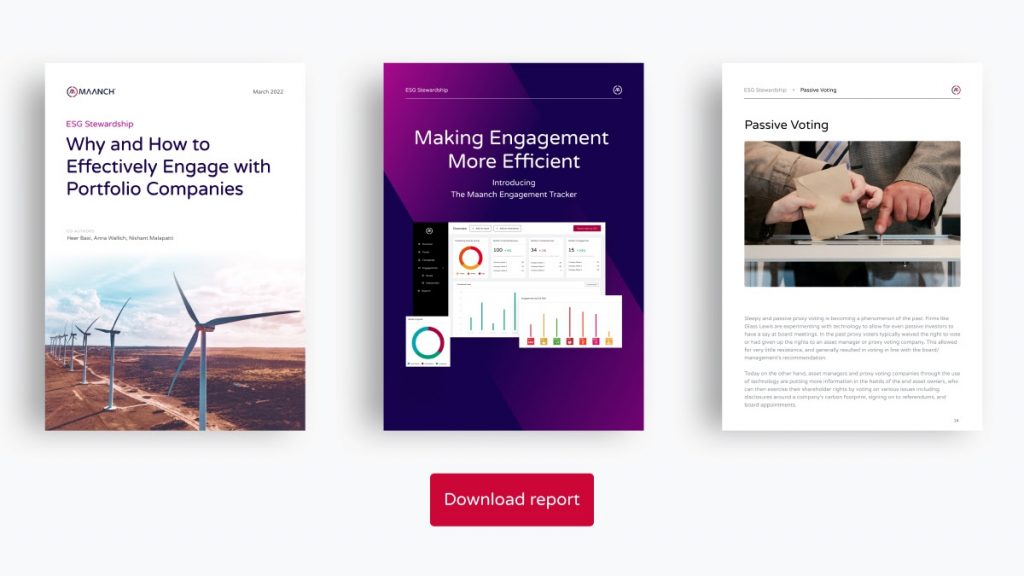 CHARITY PARTNERSHIPS

Donate to Providing Safe Drinking Water To 7,000 Children At School in Madagascar

Please join us in welcoming our new charity partner 1001fontaines to the Maanch platform. Their latest project aims to provide safe drinking WATER to 7,000 children at school in Madagascar.

Although significant strides have been made in improving access to safe water over the past few years, fulfilling each child's right to safe water – specifically at school – remains a challenge for governments, school administrators and communities in developing countries.

To know more about the project and to donate, click on this link.
Thanks for reading. Do write to me with topics you'd like us to write about in the impact space or any feedback!
---