London, UK – Maanch is pleased to become a UKSIF (UK Sustainable Investment and Finance Association) member and announced this partnership as an event sponsor for UKSIF's Ownership Day. This partnership exemplifies their mutual commitment to growing sustainable and responsible finance.
Ownership Day was hosted at the London Stock Exchange on 8th March 2023. This forum brought together asset owners, asset managers, regulators and service providers to discuss the most pressing topics in their industry. The event covered:
The implications of recent regulatory changes
Public policy's impact on social impact investing
Integrating ESG factors into investment decisions
Active financial stewardship, voting rights, and the UK Stewardship Code's influence on engagement standards
Macroeconomics and the shift towards a sustainable financial system
This partnership comes at a time when the investment industry is seeking ways to align investment strategies with the pressing social and environmental challenges that face the world today.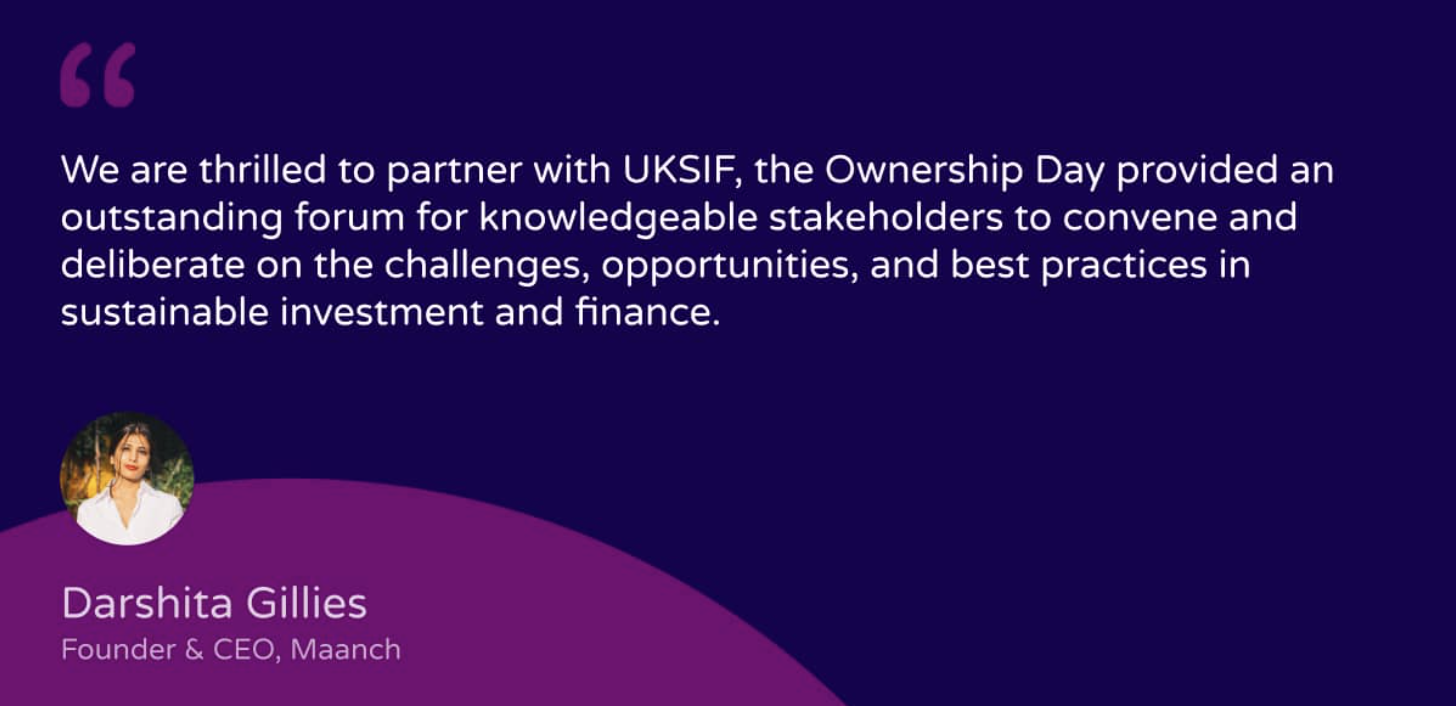 With Maanch's technology know-how and UKSIF's extensive community and know-who, this is the perfect partnership to achieve their shared goal of driving sustainability through responsible financial investments.
About Maanch
Maanch is an acclaimed tech firm staffed by ESG experts with a broad range of experience in finance, technology, data innovation, and sustainability. Established in 2018, we work with a range of progressive investors and asset managers who oversee a combined £200 billion in AUM. Our clients are dedicated to providing top-tier ESG management and reporting, which they accomplish with the aid of our proprietary stewardship platform, Engagement Tracker. This platform enables them to manage engagement data with their portfolio companies, satisfy regulatory requirements, and impress investors.
Explore More