This National Tree Week, we wanted to acknowledge the part tree planting has to play in combating climate change and how this links to the SDGs. This week is the UK's largest annual tree celebration, marking the start of the winter tree planting season (November to March each year). This year, it's taking place 28 November – 6 December.
By removing carbon from the atmosphere, trees maintain a chemical balance in the earth's ecosystem. One way to work towards SDG13: Climate Action is therefore to plant more trees. To commemorate this week, we are delighted to partner with Treeapp to spread awareness and encourage climate action. Treeapp links app-users to brands promoting sustainable products. In return for market research questions, these brands fund the planting of trees, thus helping offset emissions. If carried out responsibly and with due diligence, tree planting has a part to play in building a global sustainable future as established by UN SDGs.
National Tree Week and the UN SDGs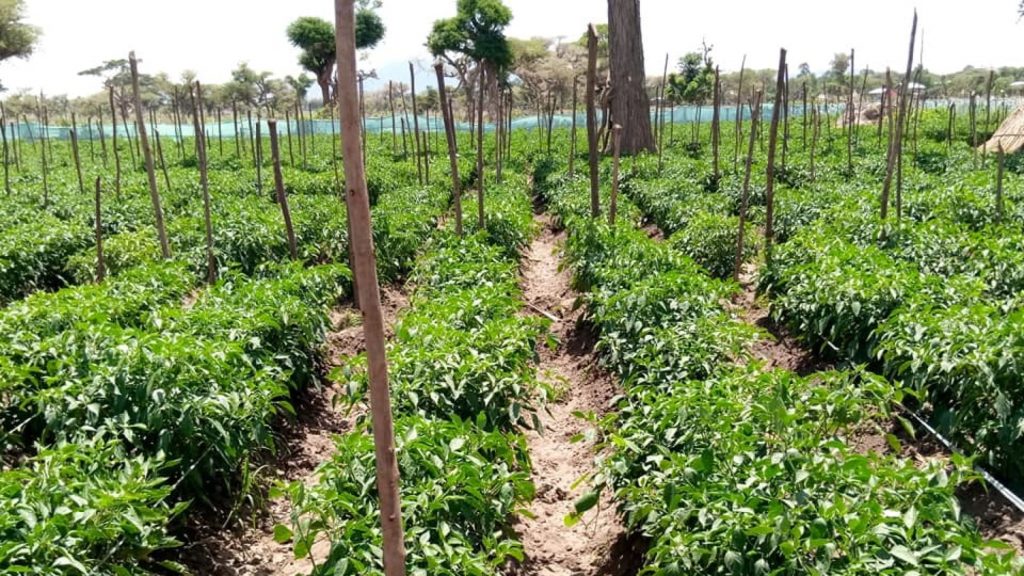 SDG13: Climate Action
While our October newsletter discussed how your business or organisation can embark on its journey towards Net Zero, a pivot towards Climate Action is evident both globally and in the UK, for example in Boris Johnson's Plan for a Green Industrial Revolution. Deforestation caused by human activities poses major challenges to sustainable development and has affected the lives and livelihoods of millions of people. One way of approaching Climate Action, therefore, is through forests, which cover nearly 31% of our planet's land area and are vital for sustaining life on Earth. Accelerating impact on SDG13, tree planting can limit the global temperature rise, increase carbon capture, revitalise species and provide social and economic benefits to local communities.
SDG1: No Poverty
The SDGs are interconnected, and tree planting affects much more than just Climate Action. Before embarking on any restoration project, it is important to consider the social benefits, for example, monitoring whether locals are employed and how they receive payment. We dig deep into the specific relation of responsible tree planting to the comprehensive indicators behind SDG1.
By creating wide positive externalities on the local population, Treeapp's NGO partnerships work towards SDG1.1, which calls to eradicate poverty for all people everywhere. They focus on knowledge empowerment and skills training and provide formal access to credit and savings opportunities (SDG1.4). Reforestation also helps to build resilience for the vulnerable and reduce exposure to climate-related extreme events (target 1.5); for example, mangrove trees both recreate marine habitats and act as barriers to flood, heavy storms and land erosion.
SDG2: Zero Hunger
In Haiti, the forests provide a major food source for the population. But 98% are already gone and the UN estimates that 30% of remaining trees are being destroyed every year. Reforestation in this area directly contributes to feeding the locals.
In situations like these, to work towards SDG2, native trees should be rehabilitated rather than replaced where possible. Monoculture– planting single tree-species- should be avoided (target 2.5). Local communities should be involved in projects and farmers should be empowered to take care of forests and farms sustainably (target 2.3, 2.4). Making sites easy to access also contributes to ensuring the best possible survival rate of trees.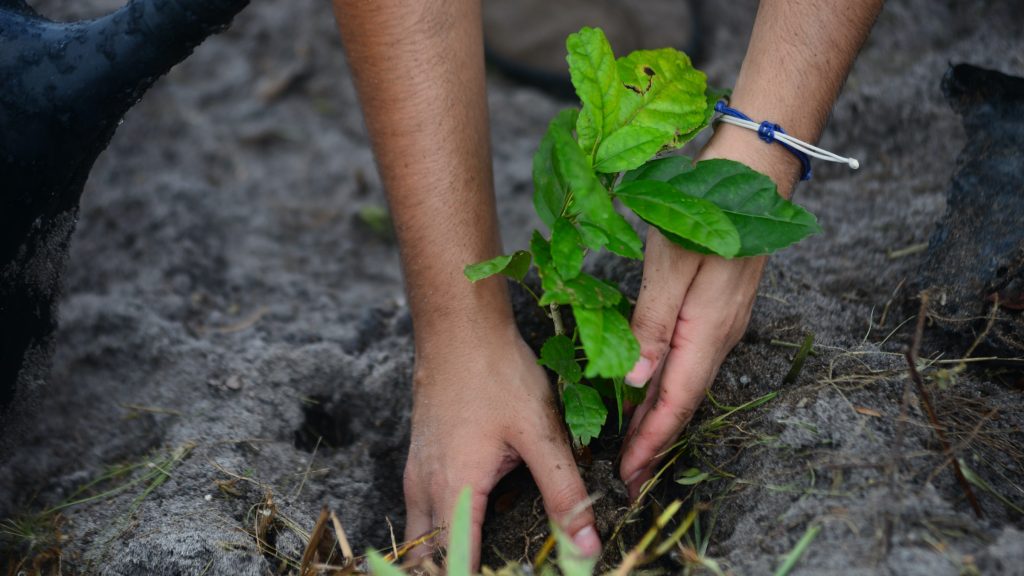 SDG8: Decent Work and Economic Growth
Looking at the projects on the Maanch platform working towards Climate Action reveals yet again just how interconnected the SDGs are. All of these projects also connect to other goals. One example is our partner, Action Change, who have an Emergency Response Project working to reduce plastic pollution. This project also contributes towards SDG8 by providing decent work and economic growth to the communities they work with in South Africa.
Tree planting does this too, by creating employment and aiding the growth of micro, small and medium-sized enterprises (target 8.3). If carried out with due diligence, it can enable an equal working environment and empower local employment and production through NGO partnership (target 8.5, 8.9). The selection process of on-the-ground tree planting partners must be meticulous, to avoid any forms of forced labour, modern slavery, human trafficking and child labour (8.7).
Tree planting also works towards target 8.4; the decoupling of economic growth from environmental degradation. In fact, sustainable development is based on the idea that economic growth does not have to be equated to unsustainable resource consumption; for our planet to thrive, we need to move towards sustainable practices [SOURCE].
SDG10: Reduced Inequalities
Tree planting links to SDG10 as it can reduce inequality within and among countries. Some of the world's poorest countries, such as Haiti, are suffering from deforestation. By mitigating some of the negative effects of deforestation, tree planting can reduce poverty in these countries and thus contribute to greater inter-country equality.
To promote the inclusion of all (target 10.2), sustainable employment opportunities should be created and farmers should be empowered to take care of forests. Furthermore, trees should be planted in the areas that need it most, to act as a further equaliser.
---
Planting trees responsibly works towards SDG1, 2, 8, 10, 13 and 15. It has its part to play in combating climate change and building a global sustainable future.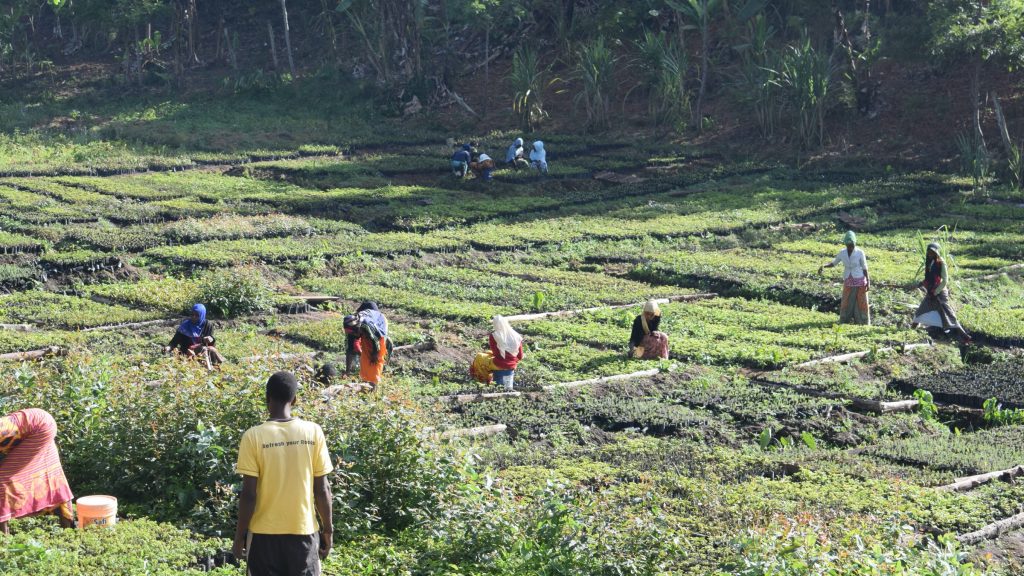 As a corporation, as a business, as an individual member of society… What can you do?
A report published in 2017 found that, since 1988, just 100 companies have been responsible for 71% of global emissions.
As a business or corporation, you should engage with the mindset shift towards reallocating capital for climate impact. You should ensure that working towards SDG13 is top of your ESG agenda; measure and analyse your emissions to gain an understanding of your starting point; and report on this accurately. Check out our recent step-by-step guide, aimed at corporations, to help you get started on your Climate Action Plan.
Morally, whether we represent a corporation, a business or an individual member of society, we all have a responsibility to reduce our carbon footprint. And one easy way to do this is by planting a tree, for free, which you can do with Treeapp.
To learn more about Treeapp or to download the app, click here.
To get in touch with us to discuss a personalised impact plan, click here.
To learn more about Maanch and its important role in accelerating progress towards the SDGs, click here.
---